Edmonton man charged with threatening Trudeau placed on probation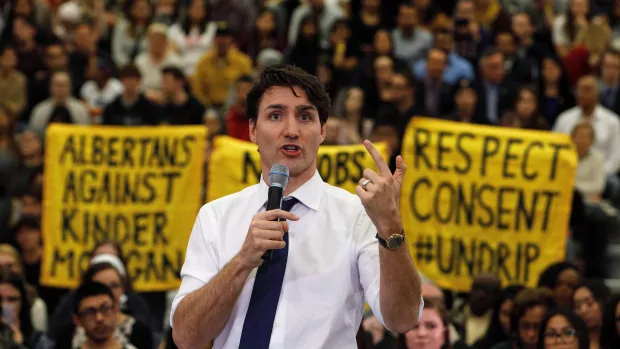 An Edmonton man charged with uttering threats on social media against the Canadian government, including Prime Minister Justin Trudeau, has agreed to a peace bond and has been placed on probation.
Robert Dale Kerr, 41, was arrested on Feb. 15 and charged with uttering threats. The charge was dropped Tuesday in Edmonton provincial court.
RCMP had said the threats were made on social media and the posts were traced to an Edmonton address.
The RCMP's Integrated National Security Enforcement Team in Edmonton (K-INSET) received information about the threats on Feb. 5, police said.
"K-INSET investigators used evidenced-based and intelligence-led techniques to identify the social media account from which the threatening messages originated," RCMP said in a statement released on Feb. 20.
RCMP said further investigation enabled police to identify an address in Edmonton and the individual account holder.
With files from the Canadian Press