'Building their own community around writing': the new Native Renaissance in literature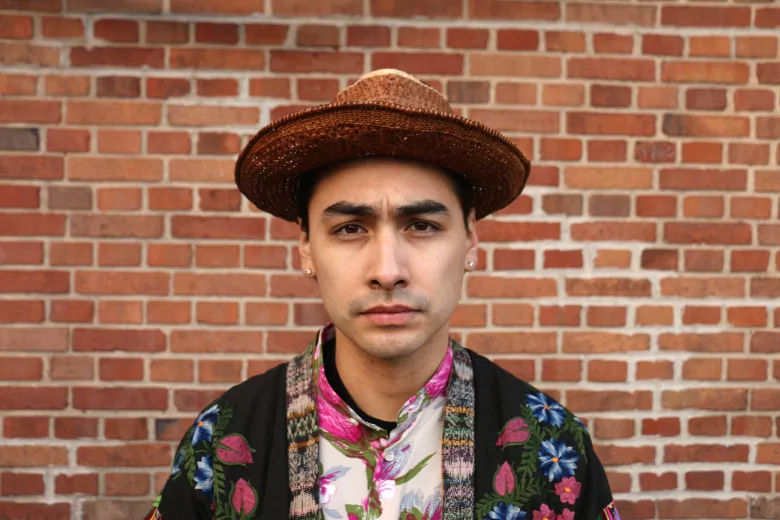 In an article for The Paris Review, Tsq'escen journalist Julian Brave NoiseCat says that we're entering a "new Native Renaissance".
In his piece, NoiseCat listed Tommy Orange, Terese Marie Mailhot and Billy-Ray Belcourt as just a few of the authors leading this new literary movement.
"The term 'Native Renaissance' was actually coined by literary critic and scholar Kenneth Lincoln … and refers to a literary movement in Native communities that stretches from the 1960s with writers like M. Scott Momaday, and to the 1990s with prominent writers like Sherman Alexie, that sort of describes a first critically acclaimed mainstream breakthrough of native writing," said NoiseCat.
Julian Brave NoiseCat says that authors like Tommy Orange are part of the new Native Renaissance in literature.
"To describe it as a new Native Renaissance is to suggest that this is a new generation, a new wave of Indigenous writers who are participating in their own Renaissance and building their own community around writing."
NoiseCat said that this is a really important literary moment in Indigenous writing, and attributes it to social and political movements across North America.
"[There's] a growing readership in Native communities but more importantly a growing readership in the general public, so people in Canada who are following reconciliation and taking greater interest in learning about the histories and cultures of Indigenous people and the current issues that we face," said NoiseCat.
"I think in the United States, it's generally progressive and liberal-leaning people [reading these books], who followed the Standing Rock protests and want to learn more about the first peoples of this land."
The writers are not only shining a light on a new perspective, but are also helping reshape writing.
"Not only are writers like Tommy Orange producing great works of fiction … but [they] are actually bending genres — are pushing writing in new and exciting directions," said NoiseCat.
"I think for decades to come, what happens in the coming years will really determine what books we read, what values we centre in our literary culture and what voices have space in the public conversation."
"It's really exciting today, and I think it's going to be even more exciting 10, 20, 30 years down the road."
Importance of the Institute of American Indian Arts
At the centre of this new Native Renaissance is the Institute of American Indian Arts in Santa Fe, New Mexico, NoiseCat explained.
Both Tommy Orange and Terese Marie Mailhot attended the school's MFA in creative writing program, and have since been offered teaching positions at the school.
"Far too often Indigenous voices are marginalized or excluded in major educational and public institutions and so having an explicitly Indigenous institution … creates space, a platform, and opportunity for really talented writers to grow," said NoiseCat.
"Coming out of that program [Tommy Orange and Terese Marie Mailhot] both got book deals, and as we now know, wrote incredible books that have won awards and garnered critical acclaim."