50-year-old Alberta woman killed by her own dog, toddler seriously injured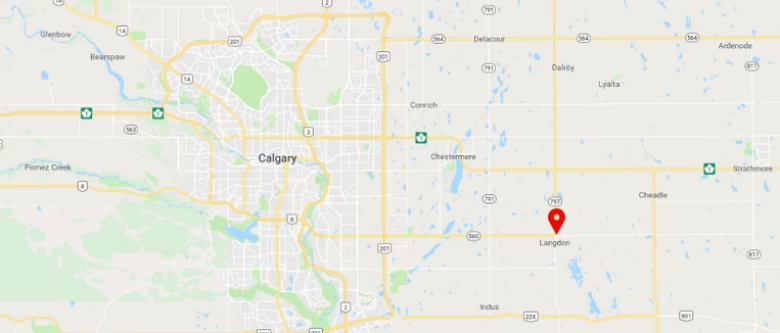 Police said a woman was killed by her own dog in Rocky View County, Alta., Saturday evening.
RCMP said the boxer-pitbull cross initially attacked a toddler, leaving her with serious but not life-threatening injuries, before turning on the woman.
Police were not able to confirm the relationship between the woman and the toddler, and they have yet to release the woman's name.
The attack happened shortly after 6 p.m.
RCMP initially reported the woman's age as 49 and the toddler's age as three, but EMS later clarified the woman was 50 and the child two and a half.
Police said the deceased was the dog's owner, and the attack happened in her home near the hamlet of Langdon.
The woman was pronounced dead at the scene, and the toddler was transported to the Alberta Children's Hospital in Calgary.
Dog will be quarantined, then likely destroyed
Investigators say the dog, along with one other in the residence, has been quarantined in Calgary and will be monitored.
"With any dog bite in Alberta if the dog isn't euthanized right away, typically the dog will be quarantined … and that's to monitor the dog for afflictions such as rabies," said Staff Sgt. John Spaans.
"In this case, just for the benefit of the surviving victim, it's best to be monitored to see if they had potentially been infected."
Spaans said after the monitoring period is over following a dog attack, it's either up to the dog's owner — in this case the victim's family — to have the dog euthanized, or police can apply through the court system to have the dog declared dangerous so it can then be destroyed.
The dog attack happened at the victim's home, near the hamlet of Langdon, Alta. (Google Maps)
But it's not automatically euthanized, even in a situation where the dog has killed someone.
"It's not a guarantee the courts will authorize the destruction," said Spaans.
"If family is able to show that safety measures have been put in place and no future attacks would happen, the person could still in theory keep the dog."
Witnesses reported to police that the dog had not shown previous signs of aggression and was otherwise well-behaved.
Police said investigators were no longer on scene at the home Sunday morning.
Langdon is about 36 kilometres east of Calgary.
With files from Anis Heydari, The Canadian Press