Tim Hortons looks to tackle leaky lids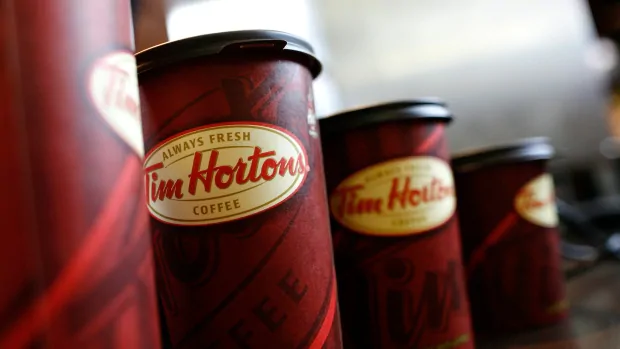 Tim Hortons admits it's fallen behind the competition with its packaging, but change is coming to your coffee cup and it will start with the lid.
Executives from the fast food giant tell The Canadian Press the company has been using the same lids for 20 years despite consumer complaints that they leak.
Tim Hortons President Alex Macedo says the brand is piloting new, more environmentally-friendly packaging at six locations featuring lids that can be properly closed that sport a maple leaf design.
He says the brand was slow to change the lids because the company has long been a leader in the coffee space and many franchisees figured that a redesign wasn't worth the effort.
In addition to the lid, Macedo says the company will be launching a new marketing plan later this year that is based around true stories related to Tim Hortons.
Early advertising will include stories about a hearing-impaired girl who had to write her order on the company's fogged up glass display until a Tim Hortons employee learned sign language to communicate with her, as well as an unlikely Kenyan hockey team that has embraced the brand and is coming to Canada to play with NHL stars.