Red Deer dentist wins partial victory in war with Alberta dental college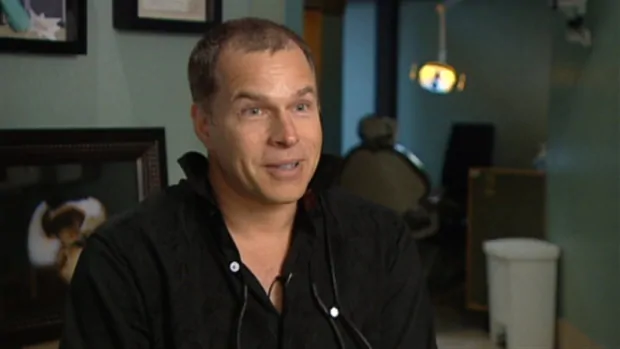 A Red Deer dentist who has fought a public battle with competitors for years has won a partial victory in the courts, but vows to continue the fight.
Dr. Michael Zuk has a history of criticizing what he calls "an old boys' club," and has faced a barrage of complaints from other dentists over the years. The Alberta Dental Association and College has taken issue with his advertising practices, and with some of his public statements.
But this month, Alberta's highest court quashed a 12-month suspension issued against Zuk by the dental college.
Eight years ago, Zuk published a book titled Confessions of a Former Cosmetic Dentist, which made repeated references to a group of dentists he calls "Veneer Nazis." He has also publicly alleged the dental college ignores evidence of misconduct by other dentists.
In 2008, the dental college began a lengthy investigation into Zuk's conduct. In 2015, a college tribunal found Zuk guilty on 21 of 35 unprofessional conduct allegations.
He was given a one-year suspension and ordered to pay $175,000 to help cover the cost of the investigation and hearing.
Zuk challenged that decision to an appeal tribunal, but his appeal was dismissed. He was ordered to pay another $51,761.31 to cover the costs of that investigation.
He then took his fight to the Alberta Court of Appeal.
After a hearing in early 2018, the three-member judicial panel decided the dental college had been justified in finding Zuk guilty on 19 counts of unprofessional conduct.
"In our view, the finding that it was necessary to sanction the impugned statements in order to maintain the integrity of the profession and promote appropriate standards of professional conduct was reasonable," the court ruled in a 40-page decision issued on Aug. 21.
"Further, the language and tone employed — particularly the repeated statements about 'Veneer Nazis' — went far beyond criticism that a professional body should be expected to tolerate."
But the appeal court decided the dental college made mistakes on two of the guilty findings, related to an alleged breach of an undertaking and a supposed failure to co-operate with the dental college investigator.
'They're just trying to beat me down'
"The penalty of a one-year suspension must accordingly be adjusted to account for our conclusion with respect to these two allegations," the court ruled. "We quash the 12-month suspension and remit the matter to the council to determine an appropriate sanction."
Zuk said he has not served any suspension because of the appeals.
"They posted that I'm suspended," Zuk said last week in a telephone interview from his Red Deer office. "But I've been practising all this time for 10 years. I think my competitors have been trying to shut me down for years, but I keep on going."
The appeal court also ordered the dental college to reconsider the financial penalty it imposed.
Zuk said he has not paid any penalties to the dental college to date.
"No, I would rather pay a lawyer, throw it out the window, than to pay their discipline costs," he said in an interview.
Zuk declined to reveal how much he has spent on legal costs.
"I don't really want to talk about it," he said. "But there are people who have spent hundreds of thousands of dollars. Some have spent their whole life savings. If you think you're going to get justice by getting into the disciplinary system, it's not what you're going to find."
The dentist said he is determined to keep fighting.
"I just feel so strongly that this is a power play," he said. "They're just trying to beat me down."
No patient has ever complained about Zuk to the dental college.
The dental college has said he has had an "unblemished clinical record since commencing the practice of dentistry in 1986."
Dr. Randall Croutze, chief executive officer of the Alberta Dental Association and College, said in a statement the college was pleased with the court decision.