PACs must disclose donors even after cancelling registration with Elections Alberta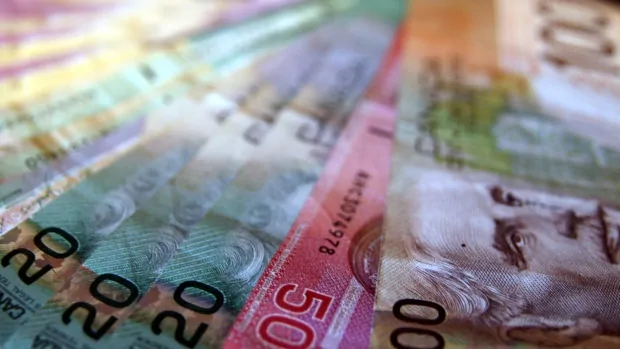 Political action committees or PACs still have to disclose their donors to Elections Alberta even if they deregister as third-party political advertisers, officials say.
Conservative unity group Alberta Can't Wait and anti-abortion advocates Wilberforce Project were both fined $500 for not filing their 2017 annual report with Elections Alberta by the April 3 deadline.
Wilberforce Project filed its annual report in June. Alberta Can't Wait hasn't filed yet, but spokesperson Prem Singh said the group's paperwork should be in soon.
The Alberta Advantage Fund, a third-party advertiser associated supportive of United Conservative Leader Jason Kenney, voluntarily deregistered with Elections Alberta. All of its paperwork was filed on time.
The AAFund, a new PAC with the same primary contact, was created in January.
Drew Westwater, Alberta's deputy chief electoral officer, said this is new territory. Political action committees are still fairly new in Alberta and these are the first three deregistrations Elections Alberta has had to handle.
Once a PAC has deregistered, it can no longer accept donations and create political advertisements. But they still must account for the money they raised and release the identity of their donors.
Westwater said PACs have three options. They can donate the money to charity, direct the funds to another political action committee or return the contributions.
If no action is taken, the funds are forfeited to the Crown and put into general government revenues.
If a PAC pays a fine but refuses to file the required paperwork, the case would be referred to Alberta's new elections commissioner Lorne Gibson.
Gibson has the power to ask the courts to compel disclosure and to levy fines, which can run as high as $100,000 depending on the offence.
Elections financing laws are somewhat silent how much time should pass before a case gets sent to Gibson for non-compliance, Westwater said.
As long as a PAC is cooperating with Elections Alberta to resolve the issue, he said it doesn't have to go that far.
"If they are still in contact with us, and we feel they are working toward complying with the legislation, then that's reasonable."
Voluntary deregistration
Alberta Can't Wait first registered as a third-party advertiser in August 2017. The organization raised $30,000 in its time as a PAC.
Singh said a decision will be made on what to do with the remaining money after the bills are paid and the paperwork is filed with Elections Alberta.
She said Alberta Can't Wait decided to deregister after speaking with Elections Alberta since they aren't spending any money on political advertising. She said that decision may be revisited next year prior to the spring provincial election.
The Wilberforce Project registered as a third-party advertiser in October 2017. The group wanted to do political advertising around the UCP leadership race that culminated in the selection of Jason Kenney as party leader.
"We just wanted to raise some information to Albertans about (leadership candidate) Brian Jean's view on some socially conservative issues," said executive director Stephanie Fennelly.
Fennelly said her group voluntarily deregistered as they had "achieved their goal." The Wilberforce Project raised about $700 in its time as a PAC.
Fennelly said the group ended with a zero balance so there was no money to disperse.