Misericordia Hospital ER to reopen Friday morning, AHS says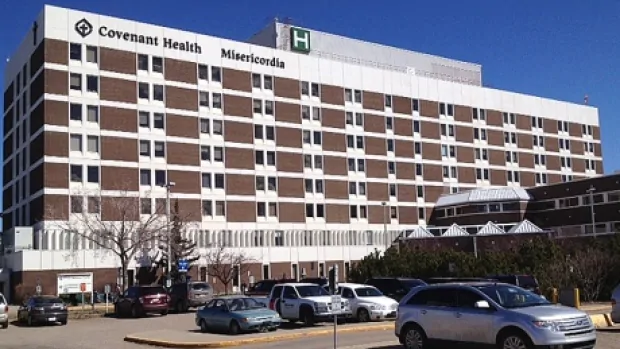 The emergency room at the Misericordia Hospital in southwest Edmonton will reopen at 7:30 a.m. Friday, Alberta Health Services said in a news release.
The hospital's emergency department has been closed since Monday due to water damage caused when a toilet overflowed.
While repairs continue in some areas of the department, a full range of emergency care will be available in unaffected areas, AHS said Thursday.
Covenant Health, which runs the hospital, has expanded emergency care into the adjacent day surgery area while repairs are completed.
Day surgery at the Misericordia has been temporarily relocated to the fifth floor to accommodate the expanded emergency department.
No impact is expected for surgical patients.
Starting Friday morning, people can access care through the main emergency department entrance on the east side of the hospital.
"We would like to thank people for their patience during this temporary closure, and apologize for any inconvenience this unanticipated situation has caused," said Dr. Owen Heisler, chief medical officer for Covenant Health.
Repairs to the emergency department are expected to be fully completed within the next couple of weeks, the news release said.
The flooding happened Sunday, with water coming from the toilet and from a pressure line. Staff quickly shut off the water and the resulting flooding was described as "floor level."
The hospital hired crews to dry the area. Workers then had to replace damaged drywall.
Anyone needing emergency care before the scheduled reopening of the Misericordia ER on Friday should continue to use emergency departments in the Edmonton area, including:
University of Alberta Hospital
Royal Alexandra Hospital
Grey Nuns Community Hospital
Northeast Community Health Centre
Sturgeon Community Hospital in St. Albert
Strathcona Community Hospital in Sherwood Park
WestView Health Centre in Stony Plain
Fort Saskatchewan Community Hospital
Leduc Community Hospital
Devon General Hospital
The aging Misericordia emergency room is set to be replaced. Construction on a new $65-million emergency room, expected to be three times as large as the current one, is slated to begin next spring, with opening of the new addition set for the spring of 2023.
The new emergency department, first announced in the 2017 provincial budget, will be built on the west side of the hospital at 170th Street and 87th Avenue.
The hospital had a major flood in May 2013, when the hospital had to cancel 46 elective surgeries and move 53 patients after a valve ruptured while a toilet was being repaired.
There were several smaller flooding incidents in 2014.