Jury in Paul Manafort trial poses questions about reasonable doubt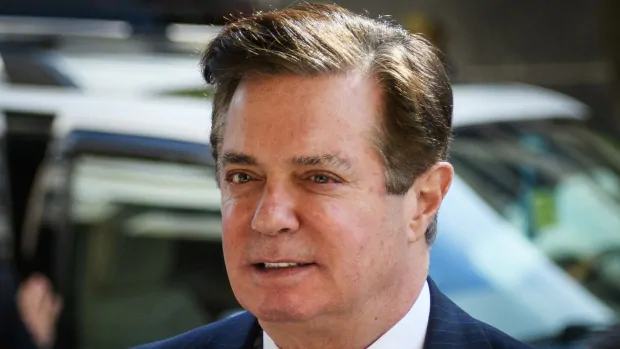 The jury in the bank and tax fraud trial of former Trump campaign chairman Paul Manafort has begun deliberations for a second day on Friday in Virginia after asking questions that prompted speculation that a verdict may not be imminent.
Before wrapping up their first day of deliberations on Thursday in Alexandria, the jury sent the judge a note with four questions, including one about the law on disclosing foreign bank accounts and another seeking a definition for "reasonable doubt."
It was the "reasonable doubt" question that caught some legal experts most by surprise as it suggested one or more jurors may be grappling with whether the prosecution met this standard of proof on certain counts.
"The fact that they are sending questions on reasonable doubt tells me that the group is divided," said jury consultant Alexandra Rudolph. "There is at least one juror who has not decided the case and who is not convinced."
Most juries deliberations to end before weekend
While the general rule is that juries reach a verdict on Friday so they won't have to return after the weekend, Rudolph said she now believed it was likely the trial would carry over into early next week.
Manafort faces five counts of filing false tax returns, four counts of failing to disclose his offshore bank accounts, and nine counts of bank fraud. If convicted on all the charges, he could spend the rest of his life in prison.
Judge T. S. Ellis III sent the jury of six men and six women back to resume deliberations Friday shortly after 9:30 a.m.
The case is the first to go to trial stemming from special counsel Robert Mueller's investigation into Russia's role in the 2016 U.S. election, although the charges largely predate Manafort's five months working on Donald Trump's campaign.
The verdict could have major political consequences for Mueller's probe into whether Trump's campaign helped Russia interfere with the 2016 presidential election. Analysts told CBC News that the public will see the outcome of the trial as a referendum on the investigation.
The Trump administration's reaction to any verdict will also be closely watched.
In addition to the "reasonable doubt" question, jurors asked the judge about:
When someone must disclose a foreign bank account to the Treasury Department.
The definition of a "shelf company" — an inactive company often sold to people aiming to bypass the registration process.
About whether the exhibit list could be amended to show which exhibits correspond with what counts.
David Weinstein, a former federal prosecutor in Miami, cautioned about reading too much into the questions, noting it was still early into deliberations after 10 days of testimony.
"There is no easy way to read the tea leaves we have seen in the jury notes."
With files from CBC News