Jenna Johnson and Val Chmerkovskiy Mourn the Death of Their Puppy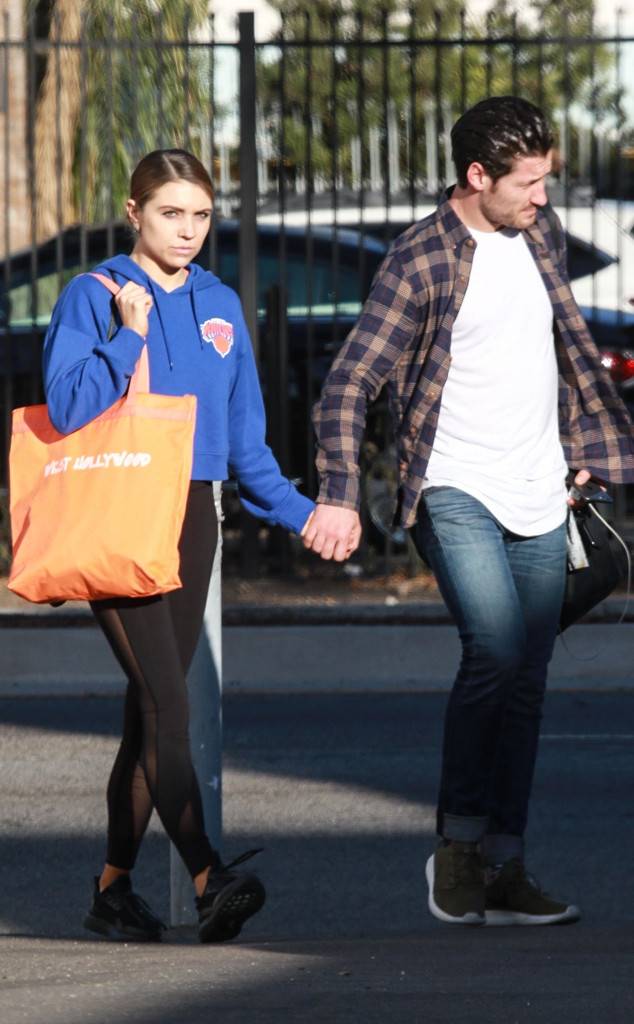 Newly engaged Dancing With the Stars couple Jenna Johnson and Val Chmerkovskiy are mourning the loss of their beloved puppy, Anastasia.
Johnson revealed on Instagram that the dog had unexpectedly passed away on Wednesday night. The cause was undisclosed.
"We are in complete and utter shock," she wrote. "I have truly never felt this type of sadness before."
Johnson and Chmerkovskiy had gotten the puppy earlier this year, before they got engaged in June. They have occasionally posted cute photos and videos of her and had had called Anastasia their "little bear."
Just a month ago, Johnson had taken the dog to get spayed and also have 10 teeth pulled.
"To my sweet baby girl," Johnson wrote on Instagram. "Thank you for officially making us a family. You made it the three of us. You had a very adventurous life! You went on two different tours, you traveled the country, you went on set, you refused to sleep anywhere but my face, you had a big crush on Daddy, your sassy energy was contagious, and you brought immense joy into our lives."
"We treated you like our baby cause you definitely were," she continued. "I wish you could have been a flower girl at our wedding, but I know you'll be there in spirit. Go bark at everyone and everything and run around in heaven my love. We love and miss you so much."