Irving Oil signs deal to acquire Ireland-based Top Oil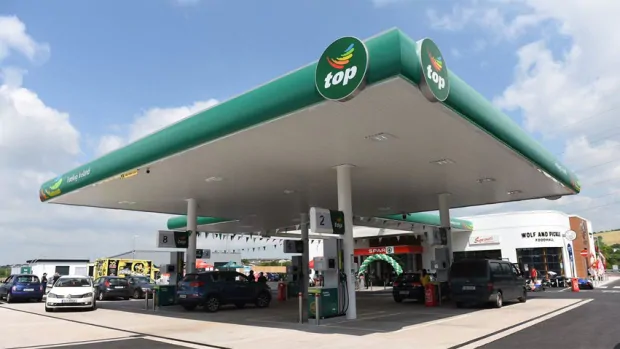 Irving Oil has signed agreements to acquire an Ireland-based energy marketing and distribution group of companies, further expanding its reach across the Atlantic basin.
The deal with Tedcastle, which operates under the brand name Top Oil, comes on the heels of Irving Oil's 2016 purchase of Ireland's sole refinery in the village of Whitegate.
Top Oil, based in Dublin, is a leading supplier of home heating oil, including kerosene, as well as petrol and diesel fuel in Ireland and recently expanded its operations into aviation fuel, according to Irving Oil.
"This is a great day for our company," company chair Arthur Irving said in the statement Tuesday.
"We are proud to be doing business in Ireland and are looking forward to working with everyone at Top Oil. We're excited about the future."
The Competition and Consumer Protection Commission in Ireland still has to approve the acquisition.
If approved, Irving Oil plans to continue the full operation of Top Oil and its assets, according to the statement. Top Oil branding will remain in place and the existing workforce will be maintained.
Top Oil is a family-owned business, founded in 1800.
It sells more than one billion litres of fuel to commercial and residential consumers in Ireland annually.
It's an exciting day! 🇮🇪🇮🇪 We're delighted to announce our company has signed agreements to acquire the Tedcastle group of companies, which operates under the brand name Top Oil. We're looking forward to further growth in Europe. <a href="https://t.co/o0BjmJYLEq">https://t.co/o0BjmJYLEq</a> <a href="https://t.co/US4ntTphqJ">pic.twitter.com/US4ntTphqJ</a>

&mdash;@irvingoil