Girl who died in group home likely regularly over-medicated, fatality inquiry told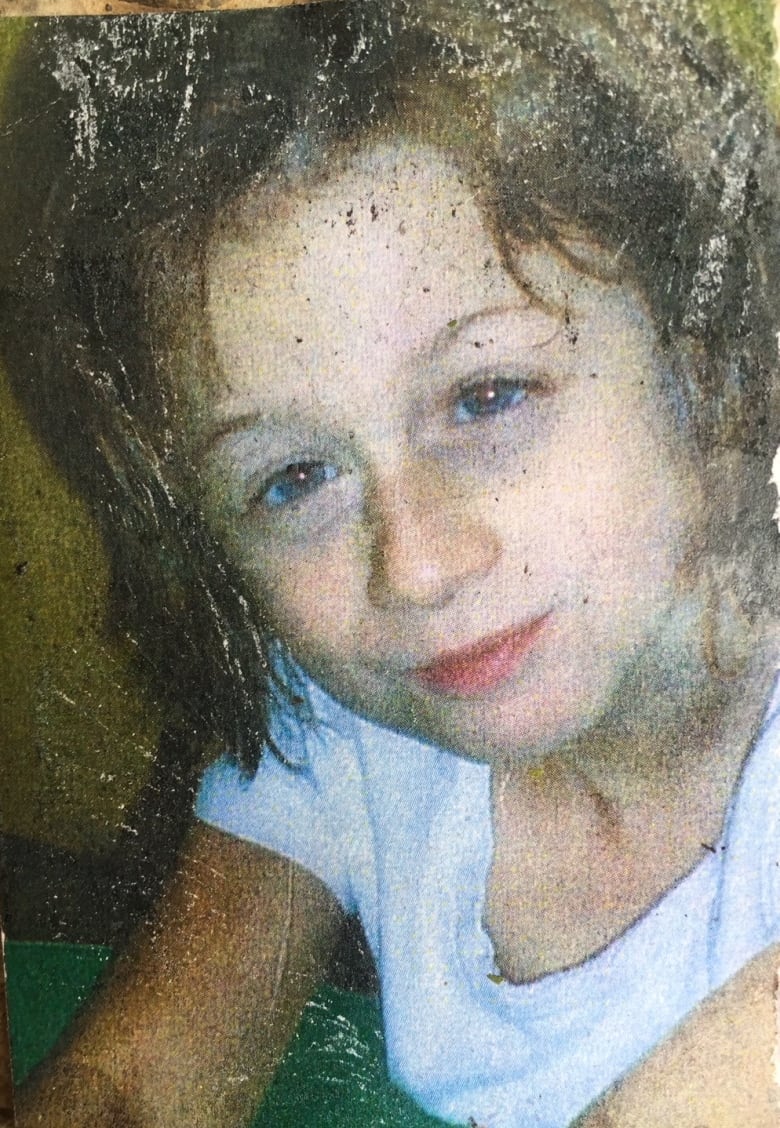 An eight-year-old girl who died in a group home from an overdose of a sleep-aid drug was likely over-medicated for weeks before her death, a fatality inquiry heard Wednesday.
Nevaeh Michaud suffered from complex health problems, along with intellectual and emotional disabilities. She had moved into an Edmonton group home after a foster family was unable to care for her.
Dr. Michael Rieder, an expert in pharmacology and pediatrics, told the inquiry that sleep disorders are common in children with such medical challenges. The problem, he noted, is there "are not a lot of great strategies" to deal with those cases of insomnia.
Nevaeh Michaud was eight-years-old when she died from a toxic build-up of chloral hydrate in her body. She had been given the drug to help her sleep. (CBC/Alexandra Zabjek)
When Nevaeh moved into the group home, she was being prescribed 500 milligrams of chloral hydrate every night to help her sleep. There was a prescription for another 1,000 milligrams to be administered, later in the night, on an "as needed" basis.
Rieder said chloral hydrate isn't an ideal, long-term sleep aid, because patients develop a tolerance to the sedative. In fact, it is rarely used anymore, even for one-time sedation cases in hospital.
After examining Nevaeh's records, Rieder found she was being given the extra 1,000 milligrams of chloral hydrate every night.
"It's a big dose," he said, later noting the average adult dose is 1,000 milligrams per day.
But Rieder suggested the prescribing doctor didn't realize the extra dose was being used daily.
"It was a lack of communication," between the caregivers and the prescribing doctor, he said.
"Nevaeh's care fell through the cracks."
Drugs linger in the body
One morning in January 2014, caregivers found Neveah unresponsive in her bed. An autopsy found she had toxic levels of chloral hydrate in her system.
Rieder told court he believes the drug levels built up over time.
The body takes a long time to metabolize chloral hydrate, meaning some of the drug lingers for hours, even after the effects have worn off. Based on the time of Neveah's death and the health records from that night, Rieder said he did not believe she was given a one-time, fatal dose of chloral hydrate.
Nevaeh's care fell through the cracks.– Dr. Michael Rieder
Under questioning from different lawyers representing the provincial government and the group home, Rieder said that Neveah's complex health needs should have prompted extra scrutiny from the prescribing doctor, who should have realized the amount of the drug being used.
He added that caregivers must understand the "therapeutic plan" related to a particular drug.
Looking for closure
Outside court, Desiree Knoll said her daughter flourished, despite her health challenges.
"She was a very articulate little child, needless of what anyone says about her. She was articulate, she was smart, she was happy, she was capable."
The fatality inquiry into Nevaeh's death started last year, and was postponed several months to arrange for Rieder's testimony. The process has been stressful, Knoll said.
"As it's coming to an end, part of me says, finally I will have the closure to let my daughter move across to heaven where she belongs," she said.
"The other part of me says that I'm back at square one again, where I have to relive it all. But this time with information that half of me wanted to know and the other half wishes I didn't."
Knoll said she wants people to "stand up" and admit any faults in her daughter's care. And she wants changes in the system.
The fatality inquiry is scheduled to end on Thursday, with a judge's recommendations to follow later.
A fatality inquiry does not assign blame for a death, but a judge makes recommendations to try to prevent similar deaths in the future.