Elon Musk says Tesla to remain public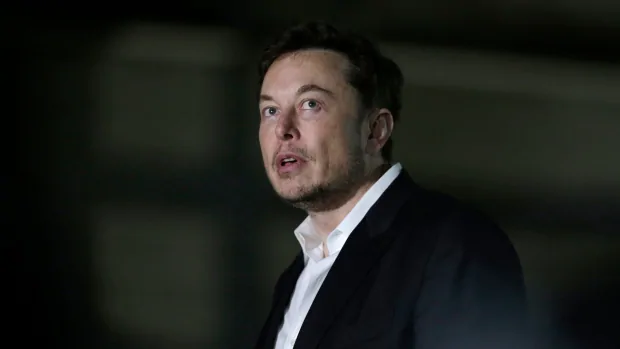 Tesla Inc. CEO Elon Musk said Friday that investors have convinced him that he shouldn't take the company private, so the firm will remain on the public stock markets.
The eccentric and sometimes erratic CEO said in a statement that he made the decision based on feedback from shareholders, including institutional investors, who said they have internal rules limiting how much they can sink into a private company.
Musk met with the electric car and solar panel company's board on Thursday to tell them he the company to stay public and the board agreed, according to the statement.
In an Aug. 7 post on Twitter, Musk wrote that he was considering taking the company private. He said it would avoid the short-term pressures of reporting quarterly results. The tweet said funding had been secured for the deal, but the company later said the details still had to be worked out with Saudi Arabia's Public Investment Fund.
The tweet said Tesla would offer $420 US per share, 23 per cent above the Aug. 6 closing price. If all the shares were bought, the deal would be worth $72 billion, but Musk later said he expected only one-third of stakeholders to agree to the buyout.
Am considering taking Tesla private at $420. Funding secured.

—@elonmusk
The bizarre tweet, written while Musk was driving to the airport, brought an inquiry from the U.S. Securities and Exchange Commission, which reportedly is looking into whether he was trying to manipulate the share price. It since has fallen.
In the statement, Musk said he worked with investment firms Goldman Sachs, Morgan Stanley and Silver Lake to consider all the options, and he talked to investors.
"Given the feedback I've received, it's apparent that most of Tesla's existing shareholders believe we are better off as a public company," Musk wrote in the statement.
He wrote that his belief that there was more than enough funding to take the company private "was reinforced during this process."