Edmonton police officer who stole money from crime scene sentenced to probation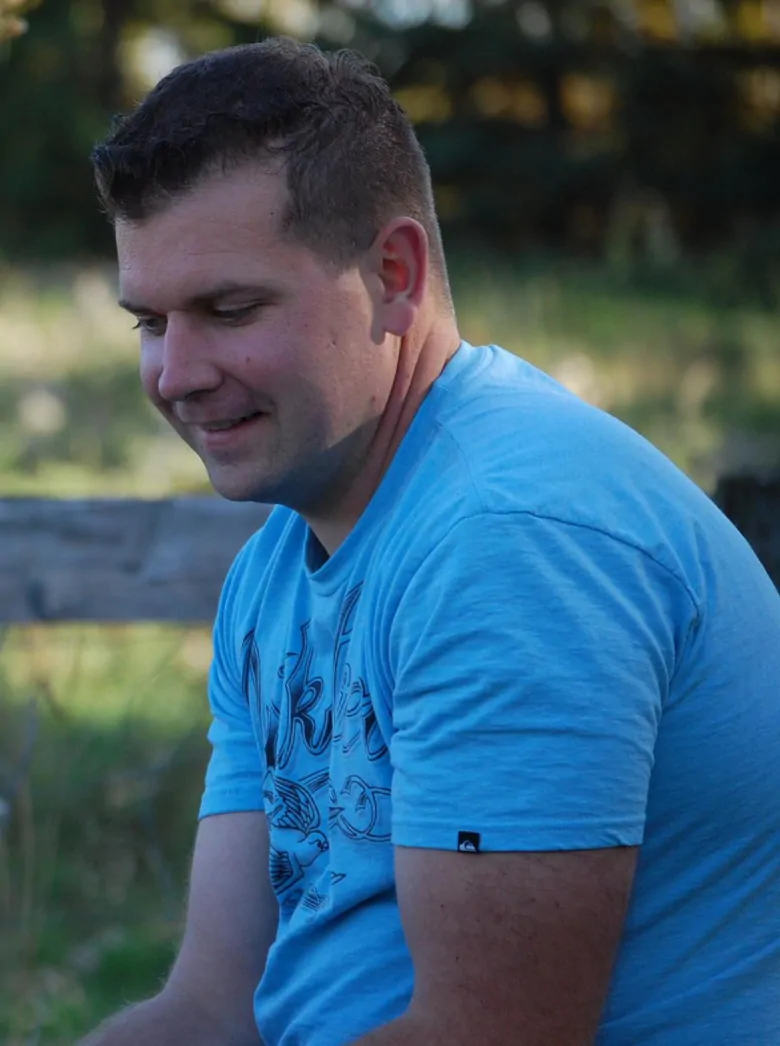 An Edmonton police officer who stole cash from a crime scene, then stole more money while under police surveillance will have a criminal record after being sentenced Monday to 18 months probation.
Const. David Ahlstrom pleaded guilty to three counts of theft and three counts of breach of trust in relation to three separate events in 2016 and 2017.
On Oct. 4 2016, he was assigned to guard a northeast Edmonton house where a violent home invasion had occurred that night. The owners, a woman and her husband, had been tied up and severely beaten by suspects who demanded money and drugs.
A man was shot in the basement and died of his wounds. Police later determined the attackers targeted the wrong house.
Ahlstrom was stationed at the back door early that morning to ensure no one entered the home. According to an agreed statement of facts, he was not supposed to enter the home for any reason. But he went inside, searched the main and upstairs floors, including dressers and bedside tables, and pocketed an envelope containing $300 off the kitchen table.
His did not mention the money in his end of shift report.
Later that day, EPS homicide investigators emailed all employees closed-circuit television images from the house of the two assailants in an attempt to identify them.
Ahlstrom returned to work his next shift that night and told a supervisor he had found the money and forgotten to submit it as an exhibit. He filed another report.
The next day, he had to return to the home to show homicide investigators where he had walked, so they could understand what had been disturbed in the process.
The Alberta Serious Incident Response Team investigated and found there wasn't enough evidence to conclude Ahlstrom had taken the money with the intent to keep it. ASIRT decided to conduct two tests intended to determine if he would compromise his integrity when placed in positions of trust while on duty.
Ahlstrom takes money during undercover integrity test
The first test happened on May 10, 2017.
After making a delivery in Edmonton while on duty, he was approached by a woman carrying a pink duffel bag. She said she had found it on public transit. Ahlstrom assured her he would try to determine who owned the bag.
Const. David Ahlstrom has been suspended without pay. He pleaded guilty to three counts of theft and three counts of breach of trust. (Facebook )
But the scenario was an undercover operation by ASIRT. Officers watched from a distance as Ahlstrom rifled through the bag and removed a $20 bill and two pre-paid Visa cards worth $50 each. Ahlstrom did not report he had been given the bag.
A second test was done on Aug. 2, 2017.
Ahlstrom was working at the front counter of the northeast division police station when he was asked to help two visiting officers from another police agency. They were plainclothes officers from ASIRT.
They asked for Ahlstrom's help in searching a Mercedes for two cellphones. He was searching the vehicle alone and being observed remotely by ASIRT investigators. ASIRT later determined he had taken $88 and two packs of cigarettes that had been planted in the car.
Ahlstrom, who joined the EPS in 2009, was arrested at the end of his shift. The married father of two has been suspended without pay since Aug. 8, 2017, EPS confirmed.
Judge finds Ahlstrom 'sincerely remorseful'
Dressed in a grey suit, Ahlstrom hung his head in an Edmonton courtroom Monday morning as Judge Elizabeth Johnson sentenced him to 18 months of probation.
Ahlstrom was diagnosed with PTSD after an on-duty incident involving the death of a child, she said. He has suffered from depression and symptoms of PTSD, but Johnson said a link between PTSD and thefts was not proven.
She said she believes Ahlstrom is "sincerely remorseful" and that a jail sentence would not be necessary.
Crown prosecutor Jonathan Hak asked for a three-month jail sentence. Defence lawyer Paul Moreau asked for a conditional discharge.
Johnson said mitigating factors include the fact that Ahlstrom pleaded guilty, but aggravating factors include the way the matter came to police attention, and the breach of public trust.
Johnson did not grant a conditional discharge, so Ahlstrom will have a criminal record.
The EPS professional standards branch will undertake an investigation, the police service confirmed Monday.
Ahlstrom's lawyer said his client is disappointed that he will now have a criminal record, and his future is uncertain.
"He's a career police officer who never wanted to be anything else," Moreau said.
"As a result of the PTSD which was caused by his work as a peace officer, he's now lost that career. So it's been just unbelievably difficult for him."