Child falls from third-storey window of family's Edmonton apartment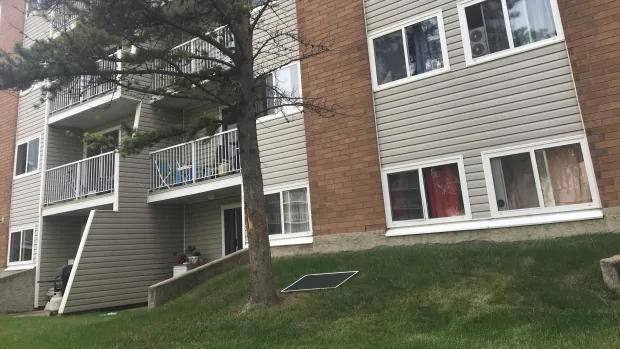 A three-year-old boy was rushed to hospital Wednesday after he fell from a third-storey window in an apartment building in northeast Edmonton.
The boy was reported to be in stable condition, with injuries that were not considered life threatening, Alberta Health Services said.
Police officers responded to a call from an apartment complex at 119th Avenue and 34th Street at around 12:30 p.m.
Police and paramedics found the boy lying on the ground outside the building, police said in a news release.
The boy reportedly climbed out a window in his family's apartment. Police say the child's parents were in the suite at the time.
The incident did not appear to be criminal in nature, police said.
The boy was undergoing medical evaluation on Wednesday afternoon.