Balancing act: Fringe survival tips from a former Golden Ticket winner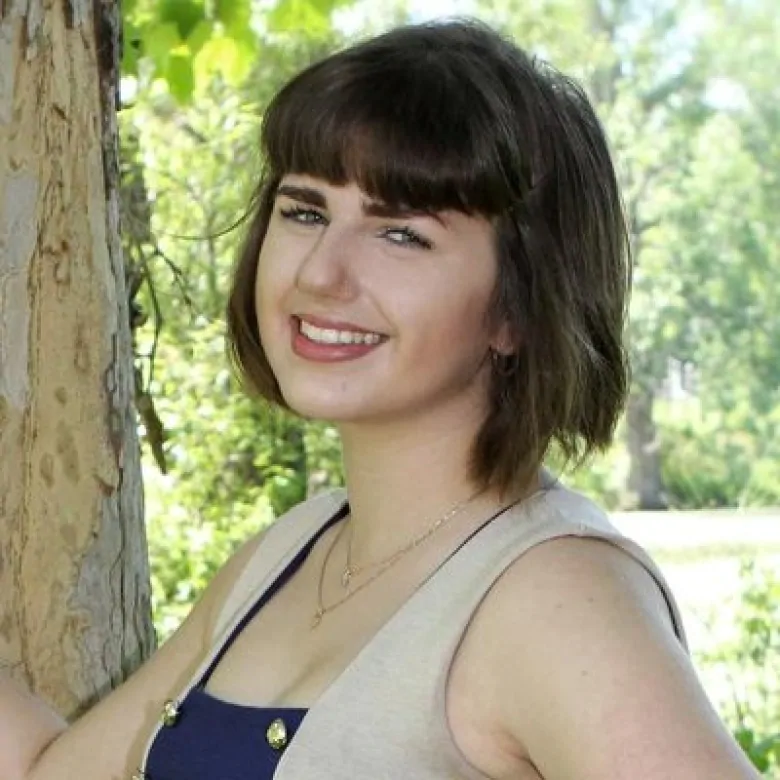 When Heather Drouin won the Golden Ticket to the 2016 Edmonton Fringe Festival, she thought it was a hoax.
Drouin had completely forgotten that she entered a draw for the coveted pass.
"I thought it was a scam," Drouin said in an interview with CBC Radio's Edmonton AM.
"I got an email about two days before the festival start so I immediately went and moved that email into the junk until later that afternoon when I started remembering, 'Oh right, I did apply to that contest.
"I guess I never win anything so I thought it was too good to be true."
It wasn't too good to be true.
As the Golden Ticket winner, Drouin received a pass to see 100 shows during the 10-day festival in Old Strathcona, along with other perks like a free hotel stay, hot breakfasts and VIP access to some of the most exclusive after-parties.
As the festival's 37th instalment takes over Old Strathcona until Aug. 26, Drouin has some advice for Fringe newbies looking to make the most of the festival's record 226 shows.
First, she said, plan as much as you can but leave some wiggle room in your schedule.
Heather Drouin was the golden ticket winner for Fringe Festival in 2016. (Heather Drouin/Twitter)
"As long as you've got a planner handy and a program book and you know what you like to see, you can go forward," she said "But what I would really recommend is, leave some room for surprises.
"One of my favourite memories was getting to talk to performers … and being able to fit in a few unexpected shows really made all the difference."
Drouin, who works full-time, managed to attend 50 shows, packing a couple of shows every weeknight and spending her weekends hustling from venue to venue.
In hindsight, after suffering from some seriously sore calves and blistered feet, Drouin said she probably should have taken some off work during her inaugural Fringe. But she has no regrets about her hectic introduction to the festival.
'The perfect welcome'
Drouin had only recently moved to Edmonton from Vancouver when she won, and she used her golden ticket as an opportunity to make friends and meet new people.
She invited new acquaintances along to shows and struck up conversations with volunteers and performers.
"I had been here for under a month. I think it was the perfect welcome to the city and to the arts culture here."
Now a seasoned Fringer, Drouin said the theatre festival has become her favourite summer ritual.
And she's more connected to the event than ever.
"My fiance is actually starring in a show with the Sugar Swing Dancers," she laughed.
"We're actually getting married in under two weeks so we may not be going to see 50 shows together but we will try our best to get around."
This year's Golden Ticket includes 100 shows, VIP parking, a private catered dinner and a three-night stay at the Varscona Hotel on Whyte Avenue.
This year's ticket holder is 29-year-old Andrew Ong, who is also a longtime festival volunteer. He has vowed to keep volunteering despite his big win.
"I was surprised. I had no idea that I would be winning the grand prize," Ong said. "I managed to fit my volunteer schedule with some of the shows I would like to see. I'm able to do both things at the same time."