B.C. declares state of emergency as hundreds of wildfires burn across province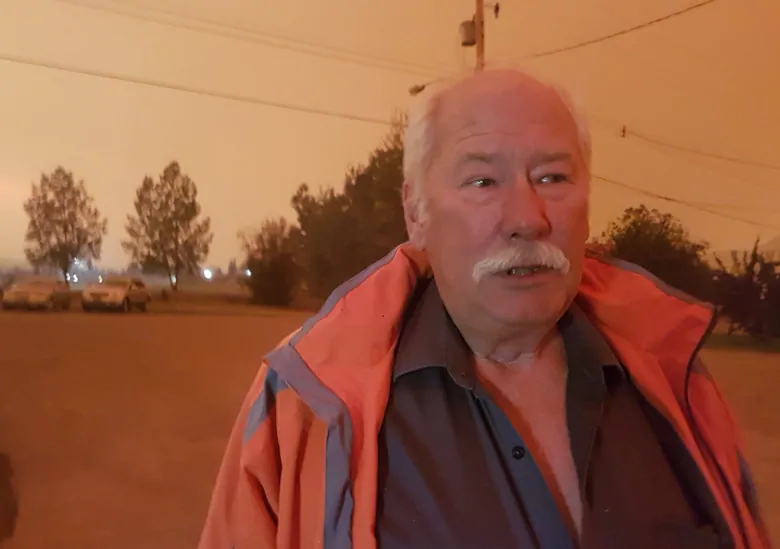 The British Columbia government has declared a provincewide state of emergency in response to the ongoing wildfire situation.
Minister of Public Safety Mike Farnworth made the declaration on Wednesday morning.
"Public safety is always our first priority and, as wildfire activity is expected to increase, this is a progressive step in our wildfire response to make sure British Columbia has access to any and all resources necessary," Farnworth said in a statement.
The state of emergency is initially in effect for 14 days, once issued, and may be extended or rescinded as necessary.
It applies to the whole province and ensures federal, provincial and local resources can be delivered in a co-ordinated response to protect the public
"Taking this step will further ensure we can protect the public, property and infrastructure, and assist with firefighting efforts," he said.
Province on edge
The declaration comes as smoke from hundreds of wildfires continues to blanket the province and evacuation orders expand across the north and central regions.
The extended weather forecast calls for continued hot and dry conditions, with risk of thunderstorms in some parts of the province.
Fraser Lake Mayor Dwayne Lindstrom says he's never seen skies darken from wildfires like they did on Tuesday afternoon. (Andrew Kurjata/CBC)
"Given the unpredictable behaviour of wildfires and the number of significant wildfires in all areas of the province, we're bringing in the additional resources we need to keep people and communities as safe as possible," said Doug Donaldson, minister of forests, lands, natural resource operations and rural development.
"We're asking British Columbians to do their part and follow burning bans and restrictions to prevent human-caused fires."
'One of the weirdest days'
Three new evacuation orders were signed yesterday by the Regional District of Bulkley Nechako, located west of Prince George, which has some of the largest wildfires in the province.
That includes Southside — a community of hundreds of people who rely on the Francois Lake ferry to get them to and from their homes. That ferry is now operating 24/7 to get people to safety.
Hotels in Burns Lake are at zero vacancy, so anyone without a place to stay is being told to drive to Prince George, over 200 kilometres away.
Nearby Fraser Lake is on evacuation alert and an evacuation order could come at a moment's notice.​
Mayor Dwayne Lindstrom said Tuesday was unlike any he'd experienced in decades living in the village. The community is on edge, he explained, with several large fires burning in the area.
Under a sky darkened by smoke from nearby wildfires, a driver waits to pick up livestock at the Francois Lake ferry, south of Burns Lake. The entire Southside community is now under evacuation order, and the ferry is running 24/7 to facilitate evacuation efforts. (Andrew Kurjata/CBC)
The skies darkened at 3:30 p.m. PT — so much so that streetlights turned on and residents drove around with headlights on as smoke and ash choked out the light.
"It's probably one of the weirdest days I've ever had in my life," Lindstrom told Radio West guest host Audrey McKinnon.
Across the province, many areas have been under hazy or smoky skies for days or even weeks, including Metro Vancouver and the Fraser Valley where the air quality health index was rated 9 on a 1-10 scale on Wednesday morning.
The smoky air has prompted officials to issue alerts warning those with compromised health to stay inside and avoid strenuous exercise.
B.C. wildfires by the numbers
As of Aug. 14, there were:
566 wildfires burning in B.C.
29 evacuation orders affecting approximately 3,050 people (1,521 properties).
48 evacuation alerts impacting approximately 18,720 people (9,359 properties).
3,372 firefighters and contractors actively engaged in fighting fires in all fire regions of the province.
This includes 436 out-of-province personnel from Alberta, New Brunswick, Northwest Territories, Quebec, Saskatchewan, Parks Canada, Australia, Mexico and New Zealand.
Crews have responded to nearly 1,800 wildfires since April 1.
More than 400 of those are believed to be caused by humans.