Alberta legislature wading pool closed for repairs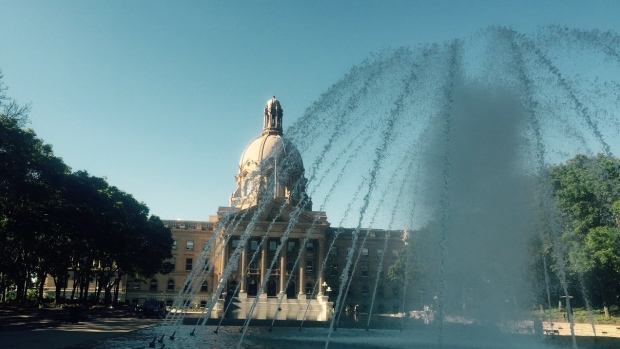 A wading pool on the grounds of the Alberta legislature was closed Wednesday to investigate a suspected leak in the plumbing.
The multi-level pool is on the north side of the legislature grounds. Inspections are underway and work is expected to start immediately.
The domed fountain and reflecting pool as well as the fountains on the plaza outside the Federal Building are still open.
The wading pool was closed for four weeks in the spring to make repairs to the concrete. The work cost $30,265 and came out of the province's maintenance budget.
A government spokeswoman said the current problems are not believed to be related.
A leaky pipe delayed opening of the legislature fountains by about a month in 2016.