Abby Lee Miller May Never Walk Again, But Vows to Beat ''Bleak Prognosis''
Abby Lee Miller has been told by doctors "there is a chance she may never walk again."
The dance instructor was diagnosed with Burkitt lymphoma, a form of non-Hodgkin's lymphoma, a cancer of the lymph nodes in April and continues to fight to this day. A source told E! News, "Her prognosis is bleak, but she is vowing to beat this and not only walk, but dance again."
"She has been open about her diagnosis with her close friends who are in awe of Abby Lee's fighting spirit," the insider shared. "Her inner circle is rallying around her with support and regular visits to the Dance Moms star."
Since her release from prison in March, the star has publicly battled with the illness and plans to make her return to TV. According to the source, "This entire situation is being documented on camera and will be a focal point on Abby Lee's upcoming televised cancer special."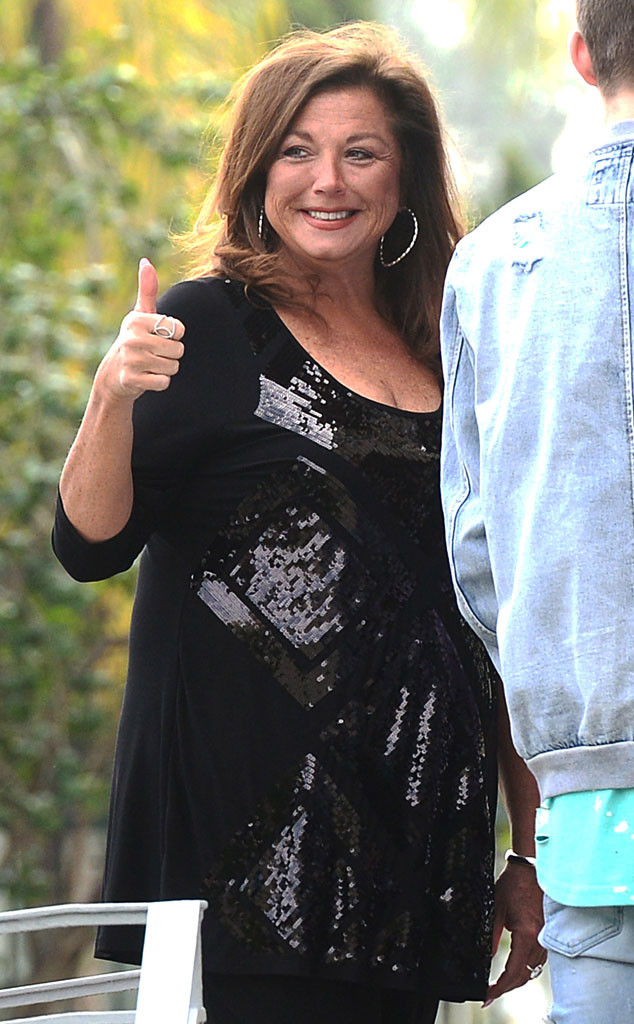 All Access / SAF / Splash News
Her struggle to overcome the disease began with an emergency surgery to remove what was believed to be a mass near her spine and relieve symptoms of paralysis. At the time, Dr. Hooman Melamed told E! News the 51-year-old had emergency surgery due to an infection in her spine.
The following day, the reality star was diagnosed with a form of non-Hodgkins lymphoma. Dr. Melamed's rep said the star was able to move her arms, legs and toes which was a "very good sign."
Miller later spoke out about the diagnosis on Instagram. "So much gratitude and love for those who listened, those who looked deeper and those who leapt into action. So much more I wish I could say……about how quickly your life can change at the hands of others," the dancer wrote from her hospital bed.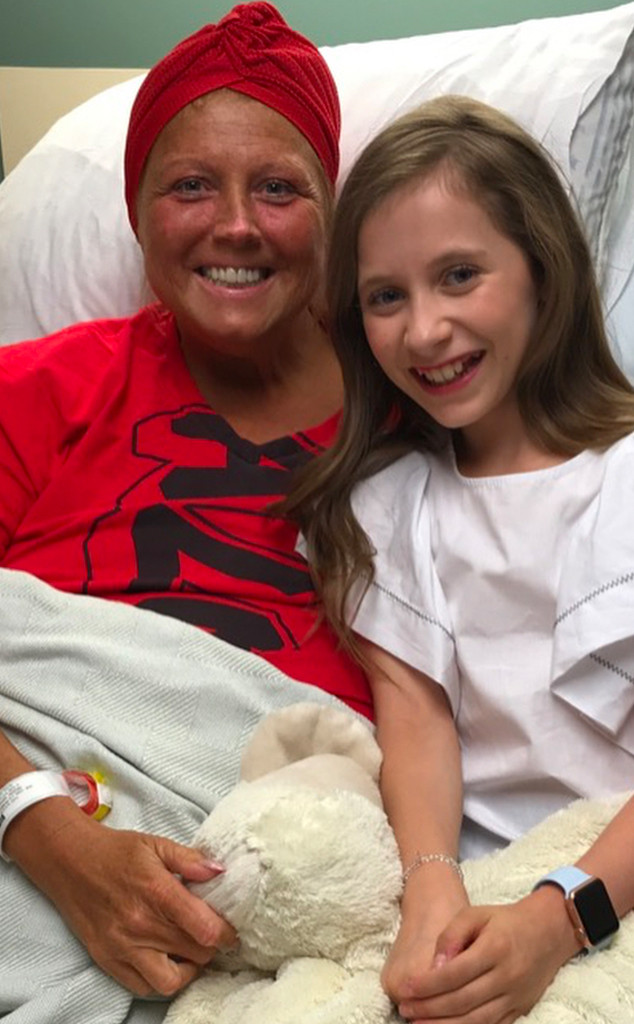 Instagram
Then, after another emergency surgery, the Abby told her followers, "After another 2 hour MRI this morning, the pros thought I needed one more quick little emergency surgery! Ugh! I'm in recovery now and texting so everything must be ok, just hiccups in my plans!"
In the subsequent weeks, the reality star shared a photo of the 52 staples in her back.
Since then, the Dance Moms star has undergone five rounds of chemo and continues to stay in the hospital. Friends and fellow Dance Moms stars have been visiting the instructor at her bedside, which brought joy to her during this difficult time. "Thanks so much for taking the time to see me, laughter is the best medicine," the 51-year-old said on Instagram.
Yesterday, Abby got out of the hospital for a round of shopping after "13 long painful months." On Instagram she joked, "For a lifelong shopper like me that's absolute torture!"