7 Edmonton women targeted at night by same voyeur, police say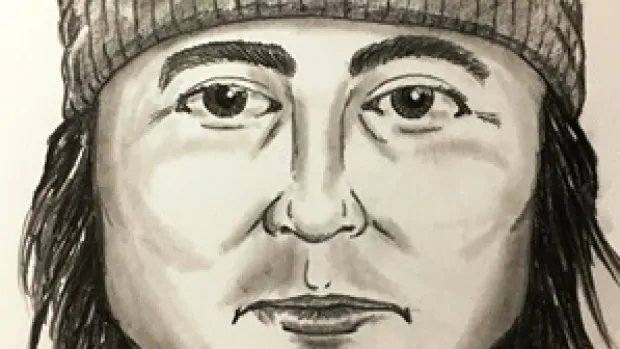 Seven young women in the McKernan neighbourhood have told police they were spied on while undressing by a man who took cellphone videos through their bedroom windows.
Edmonton police have released a composite sketch of a suspect they're seeking.
Investigators believe the same man is responsible for seven voyeurism incidents in the south-side neighbourhood, dating back to January 2017, police said Thursday in a news release.
The most recent incident was reported to police two weeks ago, on Aug. 9.
Each time, a young woman reported being startled to see a man peering through her bedroom window, filming her on a cellphone while she undressed.
The suspect is described as 20 to 30 years old, five-foot-nine to six-foot-one, weighing around 170 pounds, with dark shoulder-length hair. He wore a tuque and carried a grey cellphone during each incident, police said.
Anyone with information is asked to contact police or Crime Stoppers.