RCMP, Edmonton police join forces to bust busy B&E ring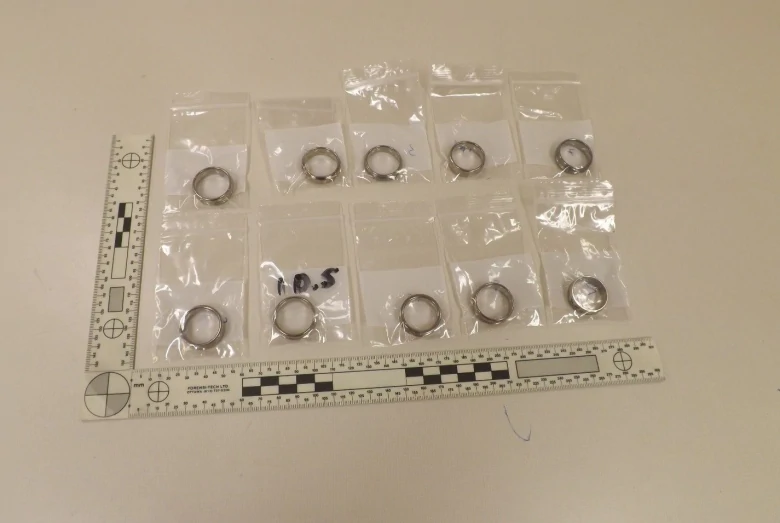 With the help of a surveillance plane, a task force involving RCMP and Edmonton police busted an "experienced" crime group in the capital region.
Four men were arrested in relation to 18 break-and-enters in Edmonton, Strathcona County, Leduc and Fort Saskatchewan over a two-month period.
The suspects are accused of stealing over $125,000 in cash and property and causing nearly $50,000 in damages.
Police recovered, among other items, jewelry, a wall-mounted safe and a signed Nugent-Hopkins Edmonton Oilers jersey and other memorabilia.
Police recovered these rings amongst other stolen jewelry at four homes in the Edmonton area. (RCMP)
"It was clear members of the crime group were experienced," RCMP said in a news release Wednesday.
"They moved carefully and operated at all hours to try and avoid police detection. To take them down, a co-ordinated strategy and additional resources were needed."
Investigators organized a task force under the Intelligence Sharing and Action Program so RCMP, Edmonton Police Service and other agencies could pool resources, such as a high-altitude surveillance plane which helped guide surveillance on the ground and eventually led to search warrants on four homes.
The men, aged between 32 and 49, face a total of 38 charges related to breaking and entering.