Multiple people shot in Toronto's Riverdale neighbourhood, paramedics say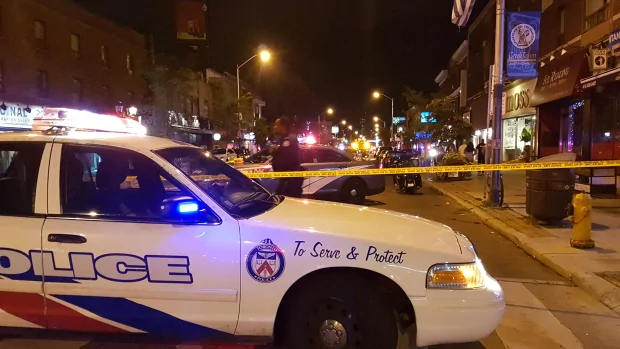 Multiple people have been shot in Toronto's Riverdale neighbourhood Sunday evening, according to paramedics.
Emergency crews were called to the scene near Danforth and Pape avenues around 10 p.m. ET
Toronto police have confirmed that the shooter is dead and that there are fatalities.
There are no specifics on injuries.
Victims are being sent to local hospitals.
Witness describes chaos
Jody Steinhauer tells CBC News she was at Christina's restaurant on the Danforth with her family when she heard what sounded like 10 to 15 blasts of firecrackers.
She said she was told to run to the back of the restaurant.
"We started to hear people scream out front," Steinhauer said.
Steinhauer said she was told that four to six people were shot.