Mental health assessment ordered for woman accused of trying to kill mother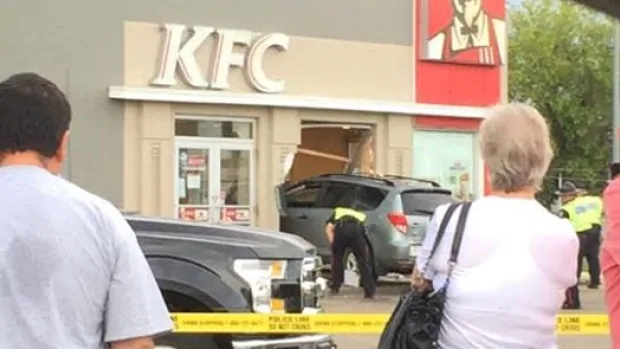 A forensic psychiatrist met with Donna Elder, 60, last week on the female mental health unit at the Edmonton Remand Centre. Dr. Niti Bhatia decided "there was no issue" with Elder's fitness to stand trial on charges of attempted murder, aggravated assault and dangerous driving causing bodily harm.
In other words, Elder understood enough to be able to provide instructions to her lawyer about the case.
On July 18, police allege Elder intentionally drove a 2007 Toyota RAV4 into an 85-year-old woman at a west Edmonton KFC restaurant. The woman who was struck was her mother, Katherine Triplett. Last week the court was told that Triplett was in the ICU in critical but stable condition. There's been no update on Triplett's current condition.
Even though Bhatia found Elder fit to stand trial, she had concerns about her overall mental health.
"I suspect that she has underlying psychosis," Bhatia testified. "She was paranoid and guarded. She may not truly understand the moral wrongfulness of her actions or to be able to truly appreciate what her acts could result in."
Bhatia told the court Elder was "rather flat and depressed" during their 30-minute session. She also alluded to a history of mental health concerns involving a depressive disorder.
Elder appeared in the mental health courtroom via CCTV. She is so tiny that the camera only captured the top of her head, making it impossible to gauge her reaction to the comments made by the psychiatrist.
"Considering her history of mental health concerns, her presentation and the gravity of her offences, I suggest a 30-day stay in hospital to assess criminal responsibility," Dr. Bhatia told the court.
Assistant Chief Crown prosecutor Carrie-Ann Downey formally requested the 30-day assessment. Elder's lawyer, Robert LaValley said he had been instructed to take no position on the request.
After listening to the psychiatrist's testimony, provincial court Assistant Chief Judge Larry Anderson decided there were reasonable grounds to order an assessment to determine Elder's criminal responsibility.
Elder will be transferred to Alberta Hospital Edmonton.
She's due back in court on August 29th.