Masters Indigenous Games continue legacy of NAIG this week in Toronto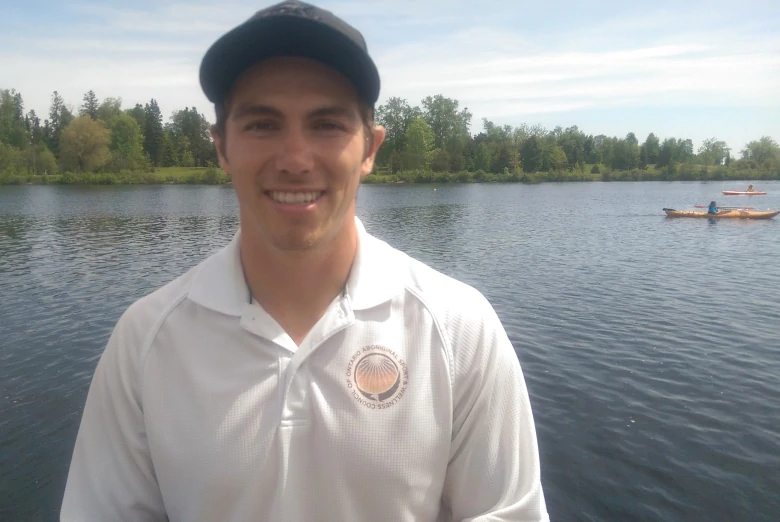 This weekend in Toronto thousands of Indigenous athletes from across North America will be coming together for the first Masters Indigenous Games.
Following the North American Indigenous Games (NAIG) for youth which took place last year in Toronto, now about 2,000 Indigenous athletes over the age of 20 will come together to compete.
"Friendly competitive sport allows us to make new friends, connect with other nations, re-enforce our Indigeneity, and collectively represent our sovereign nations," said Kim Wheatly, senior manager of cultural and community engagement for the games.
Keir Johnston is a NAIG alumni and the manager of sport for the Masters Indigenous Games.
​
In previous years, NAIG included a masters division that offered the opportunity for older athletes to connect with youth, bridging communities across generations.
As training efforts began to be more focused on the youth, the masters division was phased out, said Keir Johnston, who works with the Aboriginal Sports and Wellness Committee of Ontario (ASWCO) and is the manager of sport for the Masters Indigenous Games.
Making connections
"In smaller communities when masters was a part of NAIG, the masters were training for their events and really got the youth out and involved," said Johnston.
"I'm hoping as people prepare for this, they're getting the youth out and involved as well showing them what sport can do. Also just getting more Indigenous role models in the communities showing youth how to be active."
Wheatly said the Masters Indigenous Games also offer an opportunity to develop relationships between Indigenous and non-Indigenous communities.
The event is free to the public and will host a selection of cultural demonstrations, a chance to try out traditional sports like tomahawk throwing and teepee raising, as well as watch contemporary competition like basketball and volleyball.
Kim Wheatly is senior manager of cultural and community engagement for the Masters Indigenous Games. (Submitted by Kim Wheatly )
The games open with a gala at the Royal Ontario Museum that will involve cultural performances from Indigenous communities across the world and also a sampling of Indigenous foods.
The Masters Indigenous Games takes place at Downsview Park from July 12-15.