Justice For Our Stolen Children Camp responds to province's action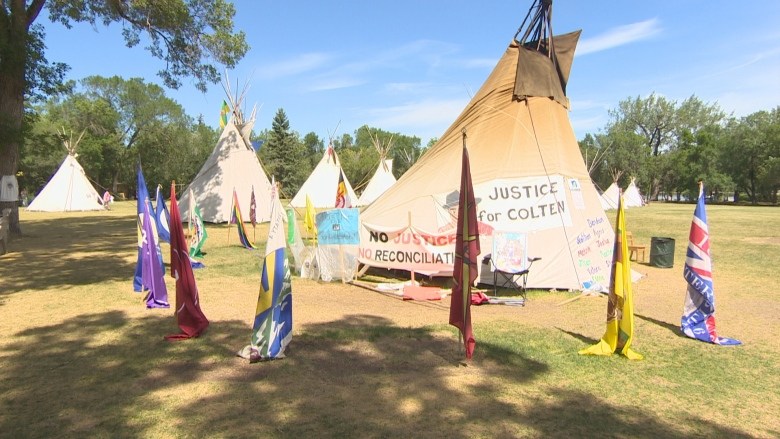 Members of the Justice For Our Stolen Children camp are set to address the province's decision not to fulfil their requests presented during a meeting with provincial ministers.
Protesters say File Hills Qu'Appelle Tribal Council Chief Edmund Bellegarde — who has been communicating with the province on behalf of the protesters — and Pheasant Rump First Nation Chief Ira McArthur will join them for a press conference scheduled for Tuesday at noon CST.
Camp representatives plan to discuss the response they received from the government following a July 2 meeting between protesters and provincial ministers.
On Monday, organizer Robyn Pitawanakwat expressed disappointment at the government's decision not to move on the changes pitched by the protesters, which ranged from Social Services' using in-home supervision instead of apprehending children to holding an inquiry into the death of Haven Dubois and subsequent police practices.
Protesters camped in Wascana Park across from the Saskatchewan Legislature are calling for a second meeting with the provincial government.