Fort McMurray region bans pot smoking in public places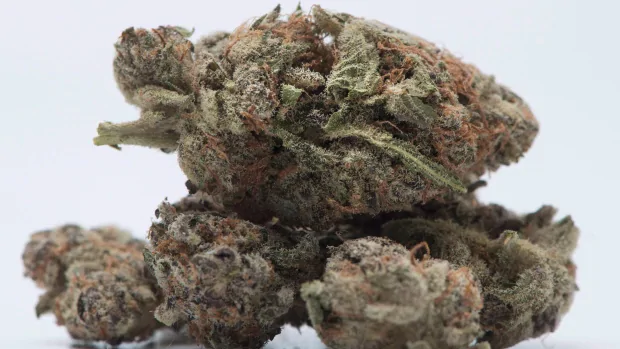 Pot users will not be allowed to light up or vape in public spaces in the Fort McMurray region.
On Monday, the Regional Municipality of Wood Buffalo approved three bylaws that regulate where marijuana can be used, sold and how stores will be licensed.
The smoking and vaping bylaw prohibits the use of cannabis in public places and transit facilities.
"We are treating it very similar to alcohol in that respect," said Brad McMurdo, the municipality's acting director of planning and development.
"However, residents will still be able to vape or smoke within the personally-owned or rented spaces, notwithstanding any concerns raised through condo boards, condo bylaws and the tenancy act," he said.
Municipal councillors also voted to limit the cultivation of cannabis to four plants inside an apartment, single-family home or a backyard.
The bylaw also states marijuana retailers must, in most cases, be located at least 150 meters from educational institutions, hospitals, residential areas and drug-and-alcohol-rehabilitation centres, though in rural areas, the buffer zone will be relaxed to 100 meters.
The Alberta Gaming and Liquor Commission has already received 12 applications for to sell cannabis, McMurdo said.
Fort McMurray First Nation #468 has already said it will be constructing a cannabis production facility.
Connect with David Thurton, CBC's Fort McMurray correspondent, on Facebook, Twitter, LinkedIn or email him at david.thurton@cbc.ca