Fire damages southeast Edmonton home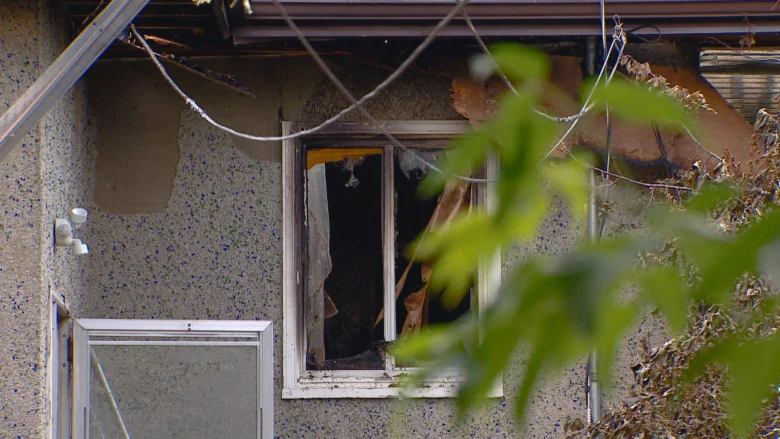 Two people were forced to flee a southeast Edmonton home after it was damaged by fire Friday night.
The fire started just before 10:40 p.m. near 70th Avenue and 97th Street, in the Hazeldean neighbourhood.
Fire crews were on scene five minutes later, Edmonton Fire Rescue Services spokesperson Suzette Mellado said. Five crews and seventeen firefighters fought the flames.
Seventeen firefighters were on scene Friday night. (Scott Neufeld/CBC)
The fire started in the home and spread to the garage, Mellado said. It was finally declared out at 4:25 a.m. Saturday.
Nobody was injured.
The cause of the fire has yet to be determined.
The fire was declared out at 4:25 a.m. Saturday. (Scott Neufeld/CBC)