Canada should help Alberta woman on trial for denying Holocaust: civil liberties group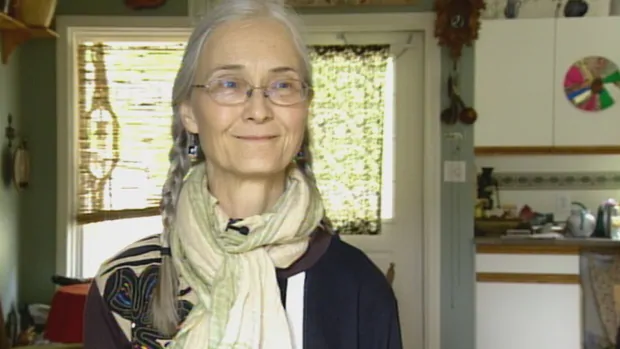 A civil liberties group is urging the Canadian government to end the "unjust and immoral" imprisonment of Monika Schaefer, a German-Canadian woman on trial in Germany for publishing videos denying the Holocaust.
The Ontario Civil Liberties Association says it's concerned about Canada's apparent unwillingness to come to the aid of Schaefer, who it describes as a Canadian "political prisoner" who was charged with a German criminal law that does not exist in Canada and is contrary to international law.
Do everything you can to save Monika Schaefer from her ongoing unjust and immoral imprisonment. – Joseph Hickey
In a letter signed by executive director Joseph Hickey, the association calls on Justice Minister Jody Wilson-Raybould and Foreign Affairs Minister Chrystia Freeland to act immediately, starting with appointing a consular observer and direct contact for Schaefer.
"We ask you both to do everything you can to save Monika Schaefer from her ongoing unjust and immoral imprisonment in Germany," the letter says. "Every day that Canada refuses to act or acts ineffectively is a day that Ms. Schaefer spends in a foreign jail. Therefore, we express the required urgency."
Schaefer ran for the Green party three times in Alberta's Yellowhead riding before the party rejected her candidacy in 2015. The next year, she appeared in a YouTube video denying the Holocaust, which prompted the party to publicly condemn her views.
In the video titled, "Sorry mom, I was wrong about the Holocaust," Schaefer says she was born and raised in Canada after her parents emigrated from Germany in the 1950s.
The Munich public prosecutor's office says Schaefer was in Germany visiting family members when she was arrested in January. She was charged with six counts of "incitement of the people" for publishing videos denying the Holocaust.
Schaefer has been in custody since her arrest and her trial is set to continue until August 17, the office says, adding the maximum penalty for each count is three years' imprisonment.
The civil liberties group says in the letter that the 2016 video was made in Canada and published from Canada.
It says Germany's law against Holocaust denial is contrary to the International Covenant on Civil and Political Rights law ratified by Canada in 1976. The United Nations Human Rights Committee has interpreted the covenant to be incompatible with laws that penalize the expression of opinions about historical facts, it says.
"The covenant does not permit general prohibition of expressions of an erroneous opinion or an incorrect interpretation of past events," the human-rights committee has said, according to the letter.
The Department of Justice referred questions to Global Affairs Canada, which did not immediately respond to a request for comment.
The Holocaust, in which the German Nazi regime murdered approximately six million Jewish people, is one of the most studied and documented atrocities of the modern era.
Germany developed strong laws against denial of the Holocaust in order to prevent another Nazi faction from rising in the country, and it's currently worried about growing far-right extremism, says Helmut-Harry Loewen, a retired University of Winnipeg sociologist who studies hate groups.
He describes Schaefer as a key figure in the Holocaust denial movement.