Canada launches NAFTA challenge of 'illegal' U.S. tariffs on solar panels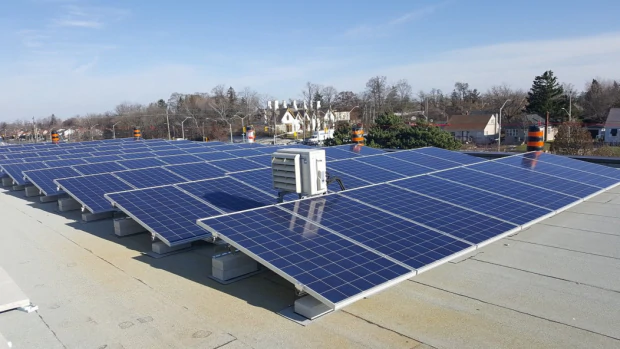 The Trudeau government has asked for a NAFTA review of a Trump administration tariff on solar panels, saying the 30 per cent charge is illegal and unfair.
Global Affairs Canada says the tariffs have hurt workers in the clean energy sector on both sides of the border.
The request for a review under NAFTA's chapter 20 provision comes one day after Mexico's president-elect publicized a letter to U.S. President Donald Trump calling for a reboot of the talks towards a new three-way continental trade pact.
The North American Free Trade Agreement renegotiation has been on hold since late spring because of the July 1 Mexican presidential election that will see Andres Manuel Lopez Obrador sworn in this coming December.
Foreign Affairs Minister Chrystia Freeland, Finance Minister Bill Morneau and International Trade Minister Jim Carr travel to Mexico City this week to meet the incoming Mexican leader, a session that comes one week after Trump mused about separate deals with Canada and Mexico.
Freeland says the solar panel tariff is a violation of NAFTA rules and was imposed even though the United States International Trade Commission determined imports from Canada were not hurting the U.S. economy.