250 jobs lost in Canada with end of U.K. brand Jacques Vert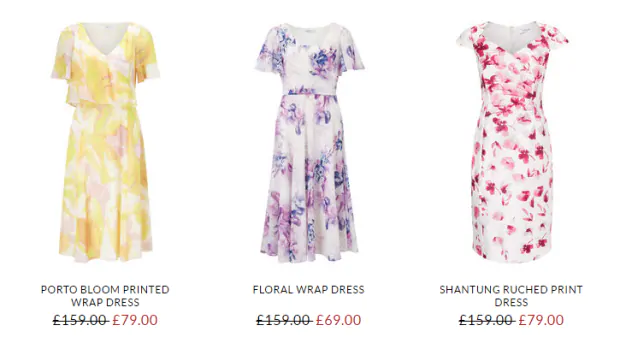 About 256 Canadian jobs will be lost with the collapse of British womenswear maker Calvetron Brands, which is behind labels such as Précis, Eastex and Jacques Vert.
The company has been under bankruptcy protection since last May, but failed to find a buyer, according to administrators Duff & Phelps.
On Friday, it announced that all of its concessions, which are inside larger retailers such as department stores, will close.
The Bay in Canada carried the Jacques Vert, Précis Petit and Eastex.lines of womenswear.
Employees in Canada have been told they will be laid off by September.
About 1,400 jobs will be lost in the U.K., Ireland and Canada, according to Duff & Phelps.
"We have explored a number of potential options, however no viable offers for the business as a going concern have been received," Duff & Phelps joint administrator Benjamin Wiles said.
"Calvetron Brands has faced the perfect storm of extremely difficult trading conditions on the high street, rising costs and low customer confidence all of which hindered our ability to secure a buyer."