U.S. gives Disney-Fox deal antitrust approval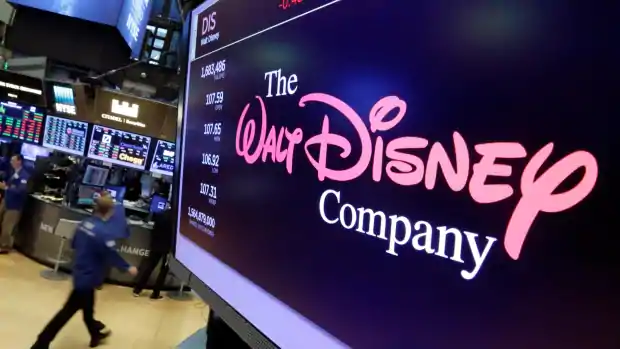 Walt Disney Co. has won U.S. antitrust approval to buy Twenty-First Century Fox Inc.'s entertainment assets for $71.3 billion US on the condition that it sell all 22 regional sports networks owned by Fox, the Justice Department said on Wednesday.
The Fox assets have been the subject of a bidding war between Disney and Comcast Corp, both of which want to expand their own entertainment businesses with Fox's hit TV shows and movie franchises such as the "X-Men" superheroes and "The Simpsons," to compete with fast-growing digital rivals Netflix Inc and Amazon.com Inc.
The deal does not include the nationally broadcast Fox News, Fox Business or Fox Sports networks.
Disney, which owns sports network ESPN, has agreed to divest all of Fox's regional sports networks, which provide sports programming for regional and local markets, such as Fox's YES Network, which airs New York Yankees baseball games around the New York metro area.
Together, Fox's regional sports networks have about 61 million subscribers and have rights to broadcast live games of 44 of 91 U.S. professional sports teams in three of the four major sports leagues.
The Justice Department said that without the divestitures, "the proposed acquisition would eliminate the substantial head-to-head competition that currently exists between Disney and Fox and would likely result in higher prices for cable sports programming."
The development could be a setback for Comcast, which has yet to respond to Disney's latest offer for Fox, unveiled last week. Comcast, whose offer is worth $65 billion US, declined to comment.
Analysts have antitrust concerns about Comcast's competing bid, which would add FoxΓÇÖs movie and TV studios to ComcastΓÇÖs NBC Universal. Chief Executive Brian Roberts had said earlier that Comcast was willing to offer the same conditions as Disney and promised to fight for the deal in court if necessary.
The sports networks could attract a variety of bidders among technology and media companies looking to get their hands on live sports, sources said, although the industry-wide growth of these local sports networks has declined in the past few years as more viewers cut the cord on traditional cable packages.