New northern Ontario MPP-elect says having Indigenous relations ministry is 'critical'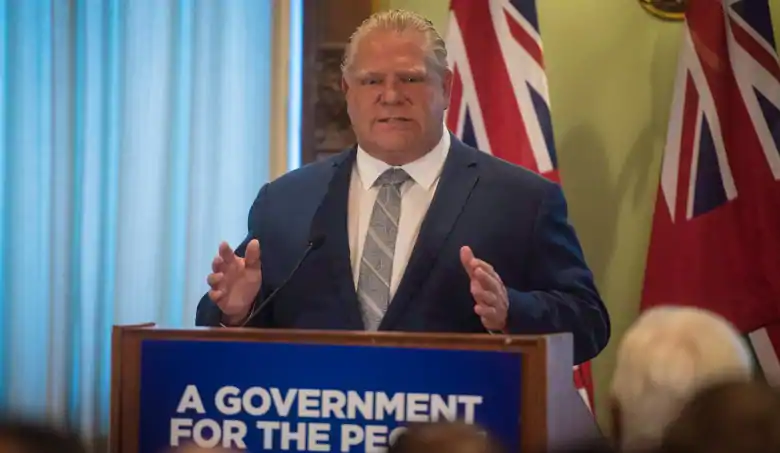 The New Democrat MPP-elect for the new northern Ontario riding of Kiiwetinoong says it's "critical" that Ontario continue to have a stand-alone ministry dedicated to Indigenous issues.
Sol Mamakwa said he'll be watching closely to see whether incoming premier Doug Ford keeps a separate portfolio similar to the current Ministry of Indigenous Relations and Reconciliation. Ford is poised to bring in a much smaller cabinet with as few as 18 ministers.
"It's really critical to have a ministry that will specifically deal with First Nation and also Indigenous people as a whole within the province of Ontario," Mamakwa said. "It provides an avenue to start addressing some of the systems [and] program services where governments can start working with First Nations directly."
He added that the ministry provides First Nations with greater access to government decision-makers and not "a minister that's responsible for multiple files" — especially with many issues currently at-play that affect First Nations, like the Ring of Fire, land and treaty claims and health care.
"The status quo is not acceptable anymore," Mamakwa continued. "We need to move beyond the colonial approach and [an] integration or … the dismantling of the [ministry] … would seem that the colonial system is at its best still."
Mamakwa's party leader, Andrea Horwath, has also cautioned against cutting the ministry, as have Indigenous leaders in Ontario.
A 2007 recommendation of the
Ipperwash inquiry
also called for a provincial minister dedicated to issues of concern to First Nations.
Ontario premier-designate Doug Ford addresses the first meeting of the newly-elected PC caucus at Queen's Park on June 19. (Tijana Martin/The Canadian Press)
Ford hasn't said specifically what his plans are for the portfolio, responding to a question last week about whether there would be a separate minister for Indigenous issues by saying that "we're going to discuss that moving forward over the next week or so and be able to have an answer for that."
Ford's cabinet is scheduled to be sworn in Friday.
"This is Ontario, this is 2018; we don't need to start moving back 20 years," Mamakwa said.
"The bottom line is the Ministry of Indigenous Relations and Reconciliation was put [in place] for a reason."