Inmate escapes from Edmonton correctional facility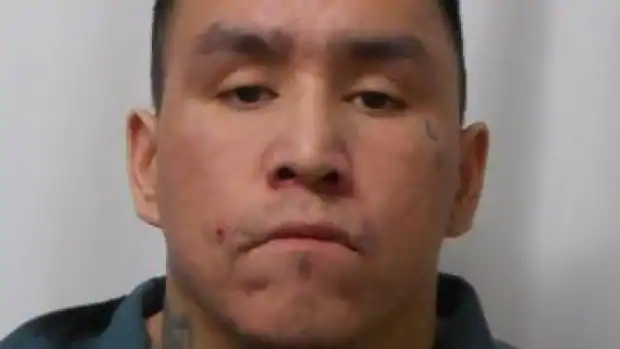 Police are looking for an inmate who escaped from the Stan Daniels Healing Centre.
Jimmy Kyle Saskatchewan, 28, went missing from the minimum-security facility on June 23, Correctional Service Canada said in a media release.
The Edmonton Police Service has issued a warrant for his arrest.
Saskatchewan is serving a sentence of two-and-a-half years for a firearm offence and vehicle offences, including driving while disqualified.
He is described as being five feet nine inches and 170 pounds. He has brown eyes and black hair with tattoos on his face and body.
Anyone with information on his whereabouts is asked to contact police.
The Stan Daniels Healing Centre is a 72-bed correctional facility operated through Native Counselling Services of Alberta that provides programs specifically for Indigenous offenders.
The centre's programming focuses on repairing relationships between offenders and their communities, and helps individuals find employment and housing after their release.
Residents at the centre are male offenders who are either conditionally released on day parole or full parole, or statutory release and live there are residents.
Offender Jimmy Saskatchewan has escaped from the Stan Daniel Healing Centre in Alberta. More information will follow as soon as it is available. <a href="https://t.co/YNWCXo1ILA">pic.twitter.com/YNWCXo1ILA</a>

&mdash;@CSC_SCC_en