Failure to address dangerous old equipment a 'black eye' for Alberta farm rules, professor says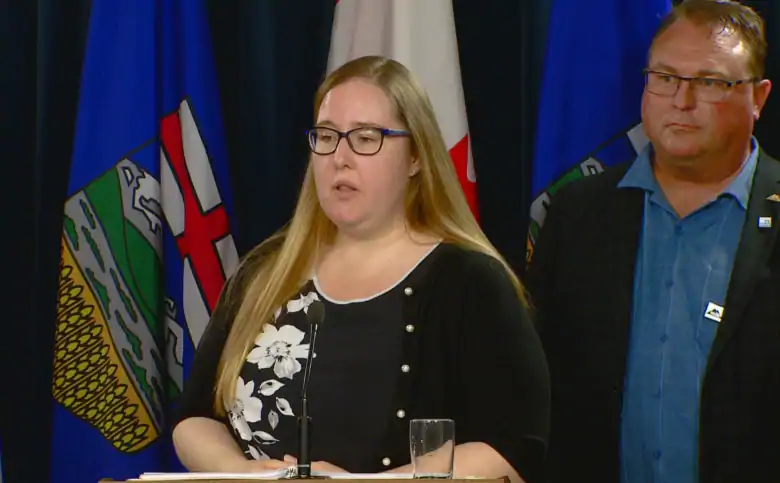 The NDP government's failure to address the dangers of old equipment in its new rules for Alberta farmers puts a "black eye" on otherwise significant improvements to farm safety, a labour relations professor says.
"That poses an ongoing danger to workers," said Bob Barnetson, an associate professor of labour relations at Athabasca University. "And because of the way farm equipment tends to persist and be utilized over long periods of time, it means that these dangers are going to exist for generations on Alberta farms."
In May 2017, a provincial judge recommended the labour and agriculture ministries require annual safety certification for farm equipment. The judge also recommended safety training be a compulsory component of post-secondary agriculture programs.
[The NDP] didn't want any further backlash around Bill 6– Bob Barnetson, labour relations professor
The updated health and safety rules did not fulfil those recommendations.
The recommendations were part of a fatality inquiry report that looked into the 2014 death of Stephen Gibson, who died when he was entangled in farm equipment at a cattle and grain operation near Cochrane, Alta.
The equipment, called the power take off, lacked proper protective shielding and was between 40 and 50 years old.
At a news conference announcing the new rules on Wednesday, AgCoalition chair Albert Kamps said discussions about replacing legacy equipment were a "point of contention" for members of the agriculture industry.
Barnetson said the coalition, which represents producer groups, likely opposed proposed rules about legacy equipment.
"So the ND's went along with that, likely because they didn't want any further backlash around Bill 6," he said. "And the result is that workers are going to be injured and killed in the future by legacy equipment."
Recommendation impractical, labour minister says
Labour Minister Christina Gray said the recommendation for annual equipment safety certification was unrealistic.
"The recommendation that the judge made was that a certified engineer inspect all old legacy equipment, and that is not reasonably practical for farms and ranches," she said Wednesday.
Labour Minister Christina Gray and AgCoaltion chair Albert Kamps announced the new health and safety rules at a news conference Wednesday. (Scott Neufeld/CBC)
The updated rules say equipment doesn't have to be certified by a professional engineer, and instead, can be certified by a "competent person" or service provider, like an agricultural mechanic.
The consequence of not doing so could be the injury or death of a worker.– Bob Barnetson, labour relations professor
Barnetson agreed that annual equipment inspections are unreasonable.
"Every year sounds like a pretty onerous requirement, but getting a certified engineer to inspect equipment once to certify that it's safe … is a pretty reasonable thing given that the consequence of not doing so could be the injury or death of a worker," he said, adding that engineer certification for equipment is required by several other industries.
The government made 17 exemptions or changes to the safety rules. The new rules go into effect Dec. 1.