Edmonton scrutinizing shisha smoking venues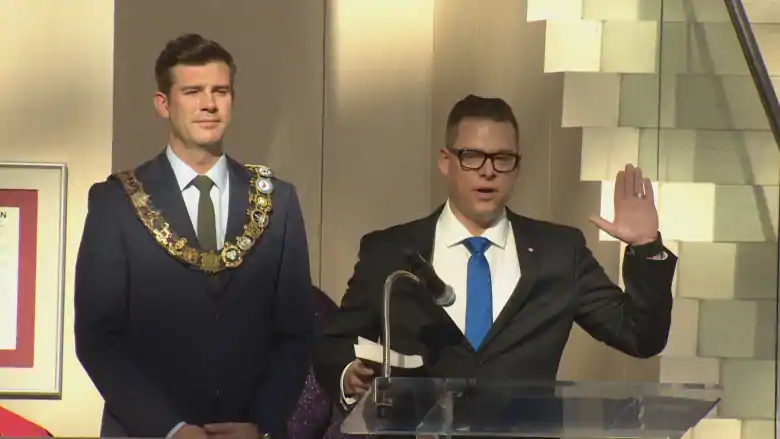 The City of Edmonton is reviewing the city's hookah bars and shisha lounges with the aim of clarifying how they are licensed, a report released Thursday shows.
The establishments operate under various categories: general business, restaurant, alcohol sales and convenience store.
The city is reviewing the business bylaws to establish an appropriate licensing category and definitions for these venues, the report says.
The word 'bar is' used loosely, as some serve alcohol and others do not.
"I don't think that they should all be treated similarly," Coun. Jon Dziadyk told CBC News Thursday.
He pointed out that some are like nightclubs, some are like bars and many are like coffee shops and restaurants.
"What I witness is they're a very important cultural institution in parts of the city and they're popular on the north side," Dziadyk said. "And [while] there's trouble in some, I've been in many where people are just doing homework and relaxing and catching up with each other."
Traditional hookah or shisha is a tobacco and water concoction sometimes mixed with glycerin and/or honey and smoked through a waterpipe. The practice started centuries ago in places like India, the Middle East and South Africa.
The city is trying to shut down at least one venue, where the owner alleges he's being racially targeted by police.
Mulugeta Tesfay is appealing the city's move to shut him down. The community standards and licence appeal committee is scheduled to hear the appeal July 12.
Tobacco is not allowed in establishments in Alberta, so the mixture must be completely herbal.
Jon Dziadyk says many hookah lounges are cultural by nature and similar to coffee shops. (CBC)
The report says many venues have been "found in possession of illegal tobacco," through Alberta Gaming and Liquor Commission, Edmonton fire dept. and Alberta Health Services inspections.
"Significant amounts of contraband shisha and cigarettes have been seized from some of these locations," the report says.
The title of the report "Shisha Lounges – Crime and Disorder Issues" implies there are also significant safety concerns at some venues.
Of the 44 Hookah bars identified by the city, the police counted 80 "violence and disorder occurrences" in 2017 and 20 for 2018.
Violence or disorder was reported in or around 30 of the 44 hookah locations.
"I'm fully supportive of them remaining in operation," Dziadyk said. "We can just tighten up the rules around them for clarity and licensing and make sure they're being operated in a safe manner."
The city's community and public services committee is scheduled to discuss the report next Wednesday.