Director of Edmonton centre for francophone newcomers accused of inappropriate behaviour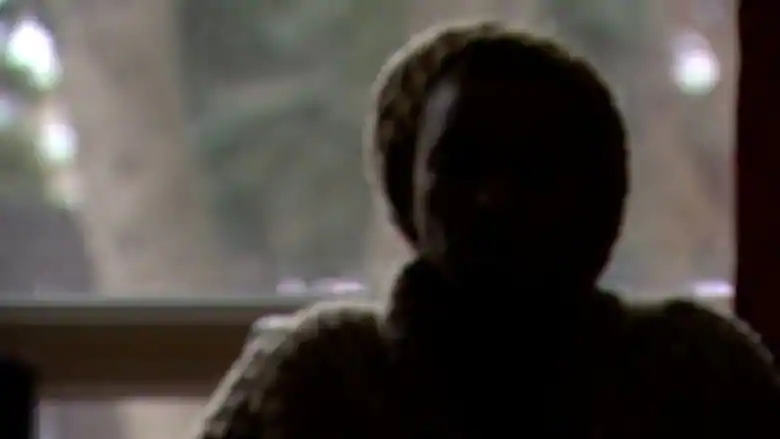 Six community members are accusing the head of an Edmonton centre for newcomers of using his position to engage in inappropriate behaviour.
Since 2003, Georges Bahaya, a prominent figure in Edmonton's francophone community, has headed the Centre d'accueil et d'établissement du nord de l'Alberta (CAE), an organization that offers support and services to French speakers who have recently moved to northern Alberta.
An anonymous letter accusing Bahaya of inappropriate behaviour was sent to the Association canadienne-française de l'Alberta (ACFA) in January. The ACFA is a provincial body that oversees services for the francophone community.
Shortly afterwards, a second letter supporting Bahaya and signed by "Leon Munga" was sent to the ACFA.
The second letter alleges that the original letter was sent to tarnish Bahaya's reputation.
"This is driven by jealousy for the position that he holds," the letter's author wrote.
Radio-Canada, CBC's French-language network, has obtained a copy of both letters but does not know who wrote them, and was unable to independently verify their content.
'I realized that I might not be alone'
Radio-Canada's investigation into the letters led them to one of Bahaya's former employees, who had received unwanted text messages from her boss that were sexual in nature.
Radio-Canada is calling the woman Emilie to protect her true identity.
"When I found out about the anonymous letter, I realized that I might not be the only one," said Emilie, who is of African descent.
Bahaya's alleged inappropriate behaviour began shortly after her hiring, with her boss sending her text messages on her cell phone, said Emilie.
"At first, I didn't think it was a big deal, until there was no ambiguity left," she said.
Radio-Canada has obtained a copy of the text messages, which were written in French and Swahili.
"I dreamt of you, I dreamt that we were making love. It was super sweet," read one of the messages. Emilie did not answer it.
I dreamt of you, I dreamt that we were making love. It was super sweet.– text message sent by Georges Bahaya
"We should spend the day together, in a well-chosen nook. Eat together, then let's see …" reads another message.
"It scares me," Emilie replied.
"It will go well. You'll like it and it will be pleasurable," answered Bahaya.
"I'm kissing you everywhere," said Bahaya, in a message sent a few days later.
Trying to buy time with her silences, Emilie did not answer.
"I was scared of losing my job," she said.
"This is not the kind of person that you want to get on their bad side. He has a lot of pull in immigrant and African communities," said Emilie. "He represents many things that I am not."
Radio-Canada's investigation led them to a former employee of the CAE, who is of African descent. (Radio-Canada)
Emilie twice wrote to her boss that she was not interested in his sexual advances, but said he continued his attempts to persuade her via text message.
She alleges that his behaviour was abusive, and that Bahaya was taking advantage of his position of authority and his influential role in the community.
In an email, Bahaya's lawyer, Jamie Pytel, wrote that her client is unable to respond to the allegations because an independent investigation has been launched by the CAE.
The allegations being investigated are similar in nature to the ones brought forward by Emilie, said Pytel, and Bahaya cannot give an interview without jeopardizing the investigation and his employment.
Complaints in Fort McMurray
In 2010, the CAE opened a branch in Fort McMurray to offer services to French-speaking immigrants in the area.
For five years, the CAE shared offices with the Fort McMurray branch of the ACFA, which was run at the time by director Angelina Gionet.
Gionet said she became the confidante of some CAE employees who had worked for Bahaya.
Five women of African descent complained of what they deemed to be inappropriate behaviour on the part of Bahaya, said Gionet.
Radio-Canada was unable to confirm the identity of the women or confirm their stories.
"I felt powerless, because I had no control over their situation. I didn't want to assume anything, but it's something that bothered me immensely and ate away at me," said Gionet.
Angelina Gionet says she became the confidante of five women of some former employees of the CAE. (Radio-Canada)
Gionet shared her concerns with her superiors at the ACFA in 2016 and 2017.
The organization was made aware of the allegations regarding Bahaya, said Marc Arnal, the ACFA's president since 2017.
"A few people made a few comments," said Arnal, who added that he encouraged them to file a complaint through the proper channels.
An official complaint against Bahaya was never made.
Looking for answers
Arnal now wants to get to the bottom of the allegations contained in the anonymous letter.
"We obviously can't have that in our organizations," said Arnal.
"We can't take this lightly. There could be many reasons why the letter wasn't signed. Making an official complaint isn't always easy," he said.
Arnal said he has met with the board of the CAE and with representatives from Immigration, Refugees and Citizenship Canada (IRCC), which provides funding for the CAE.
"I think we are shedding light on the situation," said Arnal.
It would be inappropriate for the members of the CAE's board or its employees to comment on the allegations against Bahaya given the ongoing independent investigation, wrote the CAE's lawyer Allan Damer, in an email to Radio-Canada.
The IRCC has also refused to comment, citing confidentiality reasons.
Board supports its director
Bahaya has kept his position at the head of the CAE since the anonymous letter was sent in January.
He has the support and the entire confidence of the board, its president, Paul Dubé, wrote in a letter sent to the IRCC in March.
Dubé also wrote that the CAE will offer judicial help to Bahaya so that he can defend himself against the allegations.
A survey will be conducted among the CAE's clients, employees, and sponsors, to ensure that they are satisfied with the services offered by the centre, he wrote.
Dubé's letter also says that two members and the vice-president of the CAE's board have left their functions since the anonymous letter was received in January.
"These recent departures (with the exception of the vice-president) are for personal reasons unrelated to the anonymous letter," wrote Dubé.
The board's former vice-president, Anne-José Villeneuve, had wanted to look into the allegations contained in the letter, according to the minutes of board meetings. Her position was criticized by the president.
Allegations from 2011
The board also backed Bahaya in 2011, when two employees asked for the opportunity to share their concerns about his behaviour.
Désiré Batumike and Christine Dagenais wanted to speak about what they described as the CAE's toxic work atmosphere. They also alleged that Bahaya had been sexually inappropriate with a client.
The two employees' contracts were terminated by Bahaya before the board heard their complaints.
Instead, Batumike and Dagenais shared their concerns via emails to the president of the board and several board members. Dubé was a board member at the time.
Another board member, Anand Soochit, had recommended the board give the employees a chance to speak.
He said the board did not support his motion.
"Their support for the director was very strong, like a shield," said Soochit. "I had the impression that the board was defending Georges."
Soochit's position on the board was not renewed. "They didn't want me anymore," he said.
Their support for the director was very strong, like a shield. I had the impression that the board was defending Georges.– Anand Soochit, former CAE board member
Two former employees of the CAE during that time period said Bahaya treated them with a lack of trust and respect.
Radio-Canada has agreed to withhold their names because they fear consequences for sharing their stories.
"George is like a God over there. He speaks to his employees like they're children, sometimes in front of clients," said one former employee.
"He spoke to us like that every day," said the other.
Both former employees said some of the CAE's female clients received preferential treatment.
"Georges would give these women a lot of attention. Their file was a priority, which means that other files were put aside," said one former employee.
One of the former employees had asked to speak with the board after leaving his job with the CAE. The request was unanswered, the former employee said.
A question of culture?
Christophe Agbobli is a sociologist who specializes in cultural diversity and African culture at the Université du Québec à Montréal. (Radio-Canada)
Speaking out against inappropriate behaviour and opening up about intimate matters are taboo in many African communities, said Christophe Agbobli, a sociologist with the Université du Québec à Montréal.
Collectivism is an important notion for most Africans, he said, and speaking out about sexual issues is "risky for women, but also for the entire family, and the entire community."
"A woman might prefer to be silent than risk becoming a social pariah," said Agbobli.
Emilie is a courageous woman for sharing her story, he said.
She recognized her own discomfort. "There are things that are not easily said in my culture," said Emilie.
She hopes that sharing her story will have an impact, and that others will be spared the same treatment.
With files from Emma Hautecoeur and Marie-Pier Mercier. Contact them at marie-pier.mercier@radio-canada.ca