Alberta group urges lawyers to renegotiate legal fees separately for Sixties Scoop settlement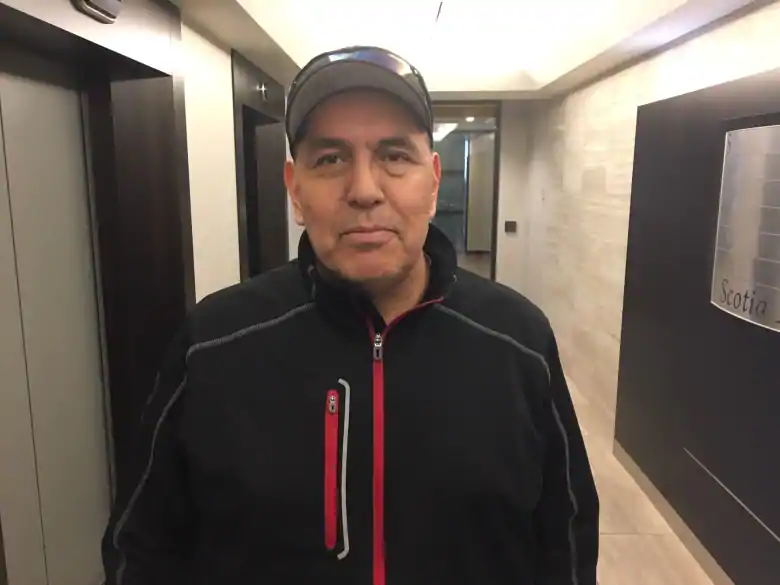 An organization that represents Alberta Sixties Scoop survivors is applauding an Ontario judge's decision to reject the legal fees associated with the Sixties Scoop settlement but worries the national settlement will be delayed.
In a ruling last week, Justice Edward Belobaba of the Ontario Supreme Court approved the $800 million settlement for Sixties Scoop survivors.
But he rejected the $75 million in legal fees associated with the settlement, referring to it as "excessive and unreasonable." The fees are expected to be split between four law firms.
Adam North Peigan, the president of Sixties Scoop Indigenous Society of Alberta, agrees with the judge's decision.
"It is quite excessive if you compare the amount of compensation that will be going to individual survivors who are looking at anywhere from $25,000 to $50,000 per survivor," North Peigan said.
They really need to do the honourable thing …– Adam North Peigan
The Sixties Scoop refers to a time in Canadian history when thousands of First Nations and Métis children were apprehended by child welfare authorities and placed in the care of non-Indigenous families.
Children sustained physical, emotional, and sexual abuse along with losing a connection to their culture.
The four law firms will now have to renegotiate the legal fees, which leaves the approval of the settlement uncertain. The law firms could de-link the legal fees provision and renegotiate it separately.
Close to 22,000 survivors are expected to receive portions of the settlement.
"They really need to do the honourable thing and step out of the agreement and de-link themselves," North Peigan said.
Adam North Peigan, president of the Sixties Scoop Indigenous Society of Alberta, was frustrated as he watched the second day of the Sixties Scoop settlement federal hearing. (Travis McEwan/CBC)
North Peigan said he's worried about survivors who may not get see the settlement due to age and illness.
"We're looking at survivors across Canada that are aging or of ill health that are waiting for compensation and if this doesn't happen, it really affects the livelihood of survivor's ability to move their lives forward," he said.
The four firms named in the settlement are Wilson Christen LLP, Klein Lawyers, Koskie Minsky and the Merchant Law Group.
Wilson Christen LLP is the only firm to agree to de-linking, so far. The court is waiting for responses from the three other firms.