Alberta family physician charged with child exploitation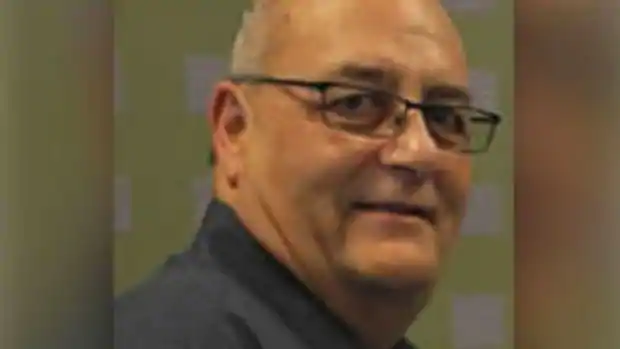 A family doctor in Sylvan Lake, Alta., has been charged with child exploitation offences following a joint investigation involving police in Alberta and British Columbia.
Dr. Fred Janke, 62, has been charged with making arrangements to commit sexual offences against a child, making child pornography, and distribution of child pornography, the Alberta Law Enforcement Response Teams said Friday.
He was arrested Thursday in Edmonton.
Janke has been a practising physician in Sylvan Lake for almost 30 years.
He was in the second year of his term as president of the Alberta College of Family Physicians but was removed from the position Friday effective immediately, spokesperson Susan Wong Armstrong said.
Janke is identified on the University of Alberta website as an associate professor in the department of family medicine.
His biography cites numerous accolades, including Outstanding Clinician of the Year for the David Thompson Health Region in 2000 and recipient of a fellowship from the Society of Rural Physicians of Canada in 2009.
Investigation by police in Victoria
Dating back to October 2017, a suspect is alleged to have been engaged in sexually explicit conversations with a person he met online, ALERT said in a news release.
The sexual conversations allegedly progressed to attempts being made to arrange for sex with the person's five-year-old daughter.
However, the daughter did not exist and the conversations were actually with an undercover operator with the Victoria Police Department, said ALERT.
The Victoria police department's Internet Child Exploitation Unit had been conducting an investigation involving a website that is known to host online chat rooms geared toward child sex.
Once it was determined the person being monitored was from Alberta, police in Victoria referred the case to police in Edmonton.
While the investigation and charges are related strictly to online offences, ALERT's Internet Child Exploitation Unit is asking anyone with information about this case to come forward and contact police or cybertip.ca.
ALERT is an integration of law enforcement resources committed to tackling serious and organized crime.