U.S. forecasters set to release hurricane and tropical storm predictions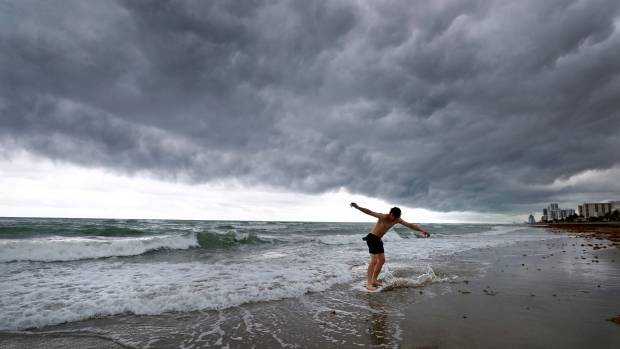 U.S. government forecasters are set to release their prediction for how many hurricanes and tropical storms they expect to form over Atlantic and Caribbean waters in the next six months.
The six-month Atlantic hurricane season officially starts June 1.
National Oceanic and Atmospheric Administration (NOAA) forecasters will release their storm season outlook Thursday at the agency's aircraft operations centre in Lakeland, Fla. The facility is the base for NOAA's "hurricane hunter" aircraft that fly into storms to collect data used in storm forecasts.
CBC News will livestream the announcement starting at noon AT.
NOAA predicted that 2017 would be an above-average season, and it certainly was: A trio of devastating hurricanes — Harvey, Irma and Maria — ravaged Texas, Florida, Puerto Rico and many Caribbean islands. Overall, last year saw 17 named storms, including 10 hurricanes.