Tessa and Scott and a bike swap: What's on in Edmonton this weekend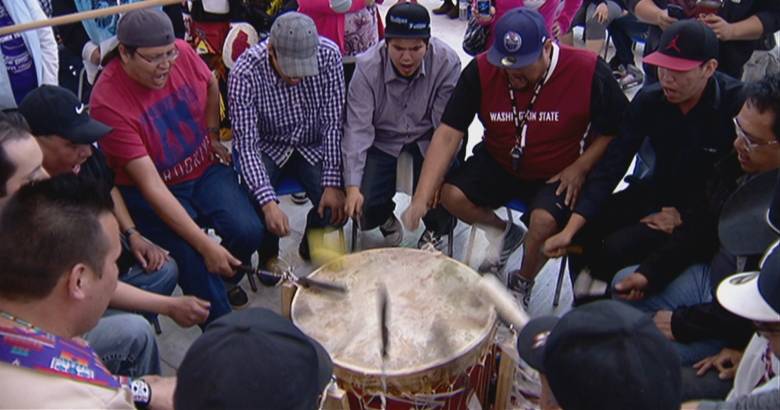 Looking for something to do with your mom this Mother's Day weekend?
The Teddy Bear Fun Run is on in Rundle Park on Saturday. This five-kilometre walk, stroll or run supports the Stollery Children's Hospital Foundation.
You cheered them on during the Olympics. Now you can see them in person. Canadian figure skating royalty Tessa Virtue, Scott Moir, Patrick Chan, Gabrielle Daleman and Kaetlyn Osmond appear at Stars on Ice at Rogers Place Sunday.
Kokopelli Sings for Africa is a fundraising performance set for McDougall United Church on Saturday night.
This is the last weekend to catch The Silver Arrow at the Citadel Theatre. This twist on the traditional Robin Hood tale is on until Sunday.
They only do it twice a year and this weekend is your chance to catch the spring edition of the Royal Bison Art and Craft Fair on at the Old Strathcona Performing Arts Centre on until Sunday.
Looking to get a jump on that gardening? Then you might want to swing on by the Alberta Avenue Community League for the Bloomin' Garden Show and Art Sale on Saturday.
Twirling to a truly Canadian soundtrack. Alberta Ballet is presenting All of Us featuring the music of the Tragically Hip on Saturday at the Jubilee Auditorium.
Set in the heyday of 1940s, the play Last Chance Leduc takes on the rough and tumble infancy of Alberta's oil industry. It's on at the ATB Financial Arts Barns until May 19.
With more than 30 feature films, 20 shorts and a whole lot of love for the big screen, Edmonton's NorthwestFest is in on until Sunday.
Still with flix, the 22nd annual Edmonton Jewish Film Festival continues until May 16, showcasing works at Landmark Cinemas 9 in City Centre Mall.
The spotlight is on mom's — both animal and human variety — this weekend at the Edmonton Valley Zoo with special events and activities on Sunday.
For more community events you can catch Our Edmonton Saturday at 10 a.m., Sunday at noon and Monday at 11 a.m. on CBC TV.