Peterborough-Kawartha's Indigenous candidate for MPP names water quality as one of his top priorities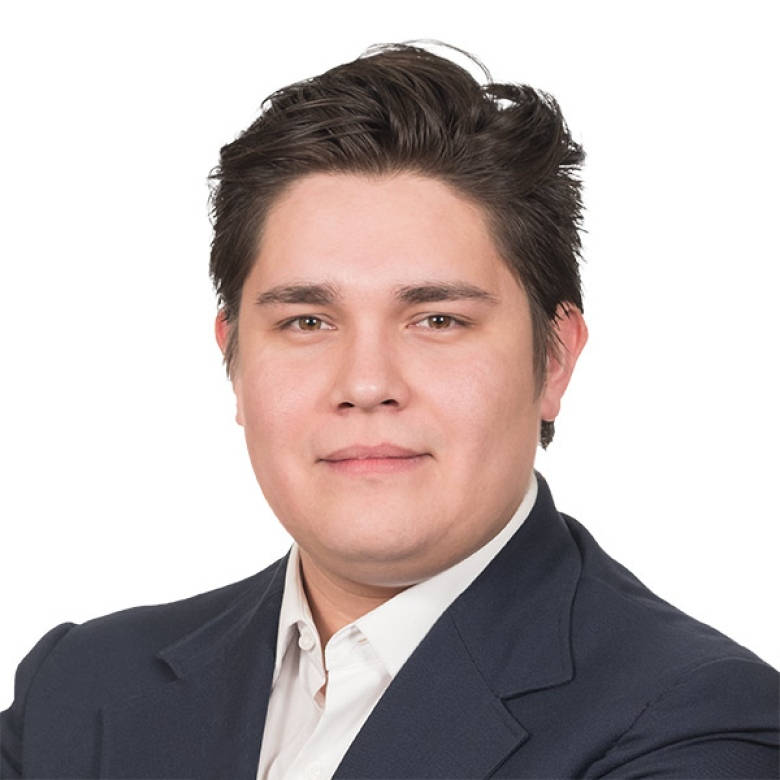 His face is well recognized around the downtown core of Peterborough, Ont., whether on stage with a guitar or behind the bar of the Garnet scheduling local talent and chatting with friends.
Now musician and artist Sean Conway is vying to represent Peterborough-Kawartha at Queen's Park as the New Democrat Party's candidate for MPP.
"Fifty years ago you would never hear about a 26-year-old Indigenous guy from Curve Lake First Nation running to be the MPP of Peterborough-Kawartha," said Conway.
"That would never happen. We couldn't even vote."
Conway is believed to be the first Indigenous person to run in a provincial election in the riding. There are nine Indigenous candidates province-wide vying to represent their communities in the 2018 Ontario election. Five are running for the NDP, three for the Liberal Party and one for the Progressive Conservatives.
Growing up in Curve Lake, about 20 minutes north of Peterborough, on the reserve without a lot of money played a big role in his decision to run.
"I never felt that the elected officials here in Peterborough-Kawartha really spoke for me, or saw the best interests of the poor or marginalized represented," said Conway.
At 26-year old, Sean Conway is the first Indigenous candidate to run for a provincial election in the Peterborough-Kawartha riding. (Sean Conway/NDP)
He said he chose to run for the NDP because he wants to see people put first, and feels that the party focuses on that.
Charles Fox, a Liberal candidate in Algoma-Manitoulin, told CBC earlier this month "I am not a Liberal. I am Anishinaabe. I chose to run for the Liberal Party."
When asked about Fox's comments, Conway said "I am 100 per cent a New Democrat but I am 100 per cent also an Indigenous man."
"I strongly identify with our policies and our platform," he said.
"I believe in it and I'm ready to work for that party."
Conway wants to stand up for Indigenous people in his riding and others in the community who have felt left out by politicians, by focusing on health care, hydro pricing, and water quality.
Improving the water quality of his home community which experiences frequent boil water advisories is a key part of his platform.
Indigenous communities across the country face a disproportionate number of boil water advisories. (Rhiannon Johnson/CBC)
Inconsistent water quality is an issue that plagues Indigenous communities across the country, whether the communities are remote or located closer to larger city centres.
"It's 20 minutes from downtown Peterborough and you've got senior citizens living in Curve Lake right now who can't receive dialysis treatments because the water quality is so bad," he said.
"It's heartbreaking."
Conway's opponents include Liberal candidate and incumbent Jeff Leal who is seeking a fourth consecutive term, Progressive Conservative candidate Dave Smith and Green Party candidate Gianne Broughton.
The Ontario election is June 7.