Orphaned grizzly bears should not be rehabilitated, Alberta biologist says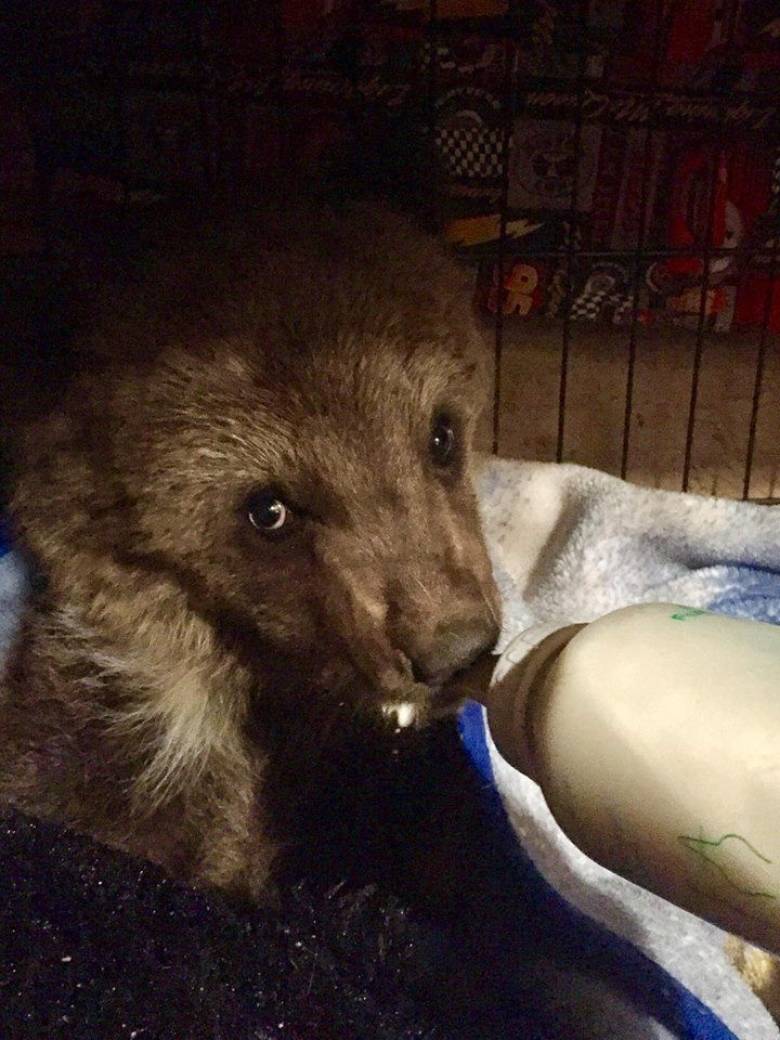 The rehabilitation of orphaned grizzly bear cubs is an ineffective, potentially dangerous exercise, says a leading wildlife biologist.
Grizzly cubs released back into the wild rarely survive, said Mark Boyce, a professor of biological sciences at the University of Alberta and the Alberta Conservation Association chair in fisheries and wildlife.
"If you release a young bear, it's just not going to live that long, because many of the landscapes are saturated with bears, and a male will kill a cub," Boyce said in an interview with CBC Radio's Edmonton AM.
"The survival of rehabilitated black bear cubs can occur, but even translocated grizzly bears have very low survival."
Last month, Alberta lifted a ban on rehabilitating orphaned black bears, bowing to pressure from advocates who say the changes don't go far enough
Grizzly rehabilitation remains illegal. The province also restricts grizzly cubs from being sent out of province, and there are no facilities available in the province to rehabilitate the bears.
On Tuesday, Alberta Environment and Parks said it is working with wildlife rehabilitation organizations on the issue, but Boyce said the province should not bend to pressure.
'Nature can be cruel'
Young bears released back into the wild are prone to conflict with mature male bears, dominant males which will kill younger bears in a fight for habitat.
"We know infanticide by adult male bears is a major issue for the survival of young bears," Boyce said. "Female bears with cubs do everything they can to avoid adult males.
"In fact, they oftentimes come into trouble by coming to close to farms and near roads and things like that, where it's more risky, but they do that to avoid to avoid the adult males."
Rehabilitated grizzly bears which do manage to survive in the wild can be dangerous, Boyce said.
To be successfully rehabilitated and released, they require more space, a more remote location, and extremely limited handling.
The animals are easily habituated to humans, which can lead to dangerous encounters. Grizzly bears are bolder than black bears and are far more likely to attack people and pets, he said.
"We don't really have a place to release rehabilitated grizzly bears clubs," Boyce said. "By keeping them in captivity, and having frequent contact with humans, they become habituated to humans and become much more of a problem when they're released."
This grizzly bear cub, found near Grande Cache this month, was euthanized by provincial officials. (Kyla Woollard)
An abandoned grizzly bear cub found near Grande Cache earlier this month was euthanized after it was seized by provincial fish and wildlife officers, prompting renewed outcry from some Alberta rescue groups.
Provincial authorities did not believe the rescued bear would survive.
Boyce empathizes with critics of the policy but said relaxing the legislation is ill-advised.
The law, he said, is "sensible, but can seem terribly cruel."
"It's against the law to take them into captivity, to take them out of the wild," Boyce said. "The idea is that we should let nature take its course.
"Yes, nature can be cruel, but we should let nature take its course and intervening is where we get ourselves into trouble."