Morgan Freeman apologizes amid sexual misconduct allegations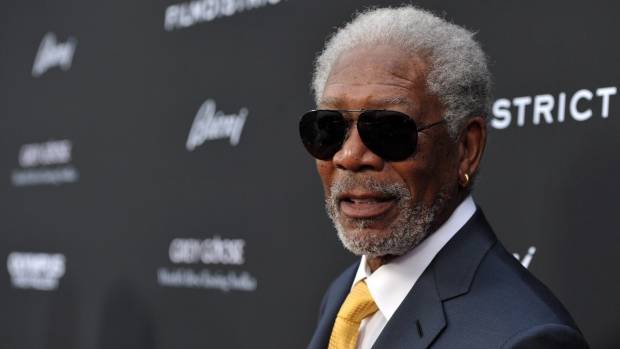 Morgan Freeman is apologizing to work colleagues "who felt uncomfortable or disrepected" by him, following a CNN report alleging sexual harassment and inappropriate behaviour by the veteran actor.
"Anyone who knows me or has worked with me knows I am not someone who would intentionally offend or knowingly make anyone feel uneasy," Freeman said in a statement issued by a representative. "I apologize to anyone who felt uncomfortable or disrespected — that was never my intent."
Earlier Thursday, CNN published a report in which eight women alleged the Oscar-winning actor had behaved inappropriately on movie sets, while promoting films and at the offices of his production company, Revelations Entertainment.
CNN spoke to 16 people about Freeman, eight of whom alleged they had experienced harassment or inappropriate behaviour, and another eight who said they witnessed such conduct from Freeman, who turns 81 in June.
An A-lister known for films such as Driving Miss Daisy, The Shawshank Redemption and Million Dollar Baby, Freeman is also popular for his narration in documentaries and other voiceover work, including for firms such as Visa.
B.C.'s TransLink has pulled a series of ads the actor voiced, following the harassment allegations.
"In light of information we've learned through news stories this morning of serious allegations against actor Morgan Freeman, TransLink has decided to pause his voice announcements as part of a Visa ad campaign on the transit system," said a statement issued Thursday morning by TransLink.
"We will be in touch with Visa to discuss further."