How does the pace of Fort McMurray's wildfire rebuild compare to Slave Lake?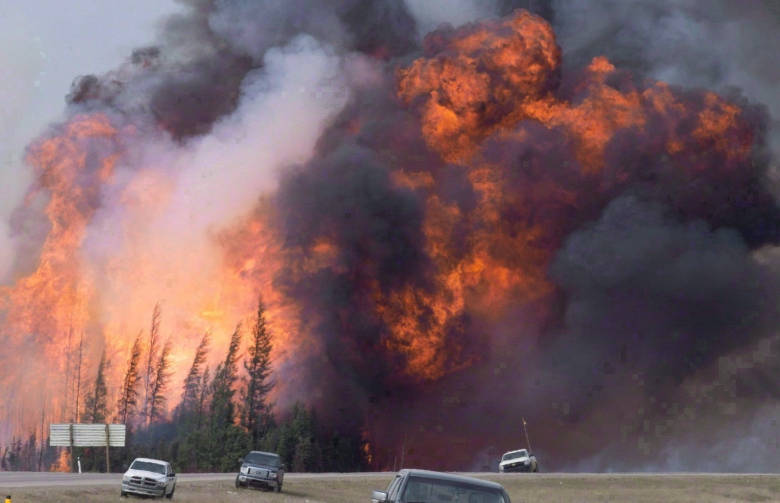 Town of Slave Lake officials aren't surprised Fort McMurray is still rebuilding after a wildfire raged through the community.
The 2011 Slave Lake and 2016 Fort McMurray wildfires are not an apples–to–apples comparison.
Although both happened in May and both set records for evacuation numbers and damage totals, Fort McMurray's damage was much worse.
But when it comes to the pace of the rebuild, the Town of Slave Lake's CAO Brian Vance said Fort McMurray is rebuilding at the same pace.
Vance knows that's little comfort to those still out of their homes.
"I know it has been very difficult for people and I certainly sympathize with that," Vance said. "I can see a lot of the heartache happening here happening there."
In 2011, the Slave Lake wildfire destroyed 374 properties. Five years later, the Fort McMurray wildfire ruined 2,579 homes.
The Town of Slave Lake kept track of rebuilds by the number of development deposits that were re–paid.
Although this number includes other construction projects happening in Slave Lake at the time, Vance said there was little construction happening at the time that wasn't related to the wildfire.
At the time of the second anniversary of the Slave Lake wildfire, 65 homes or 17.3 per cent of the homes destroyed were rebuilt.
Two years after the Fort McMurray wildfire, 523 or 20.3 per cent of the homes destroyed have been rebuilt and passed final inspection.
A giant fireball is visible as a wildfire rips through the forest by Highway 63, 16 kilometres south of Fort McMurray, Alta. on May 7, 2016. Researchers at the University of Calgary say smartphone emergency apps don't provide much of the information people need during a disaster. (Jonathan Hayward/The Canadian Press)
Half-decade rebuild
Vance said it took five years for the city to fully rebuild, which he says seems like a long time but he cautions all sorts of problems can creep in when projects are rushed.
"In the end, what will be more important than speed is that they [home owners] get exactly what they want," Vance said. "When it is all done and they got their beautiful new house they would be much happier even if it took them an extra six months than if it had been rushed and it got lots of issues."
Slave Lake councillor Darin Busk said it took him 16 months to move back into his destroyed home. Much longer than Busk thought it would.
"I was hoping it would have been quicker," Busk said. "But with so many houses and such a limited supply of building supplies it was a little bit longer than I thought it would be."
 Follow David Thurton, CBC's Fort McMurray correspondent, on Facebook and Twitter, or email him at david.thurton@cbc.ca