Hockey legend Hayley Wickenheiser to get honorary diploma from NorQuest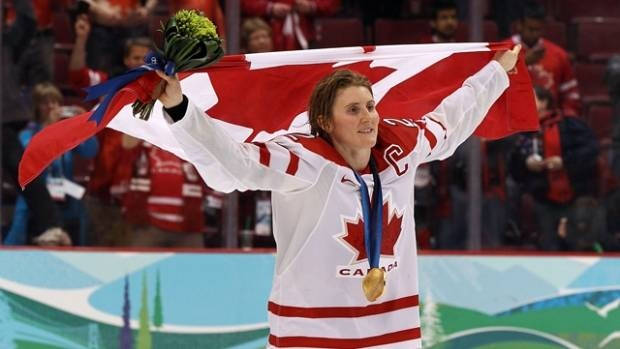 Canadian hockey legend Hayley Wickenheiser will be granted an honorary diploma from Edmonton's NorQuest College on May 24.
"As a lifelong learner, a philanthropist, and a positive role model to millions, NorQuest believes Hayley Wickenheiser truly embodies the values and mission of the college," S. Ann Colbourne, chair of NorQuest's board of governors, said in a news release.
In her unparalleled career with the Canadian Olympic women's hockey team, Wickenheiser won four gold medals and one silver.
She represented Canada at the 2000 Olympic Games in softball and played soccer with Right to Play in Africa.
The 39-year-old is now retired from professional sports.
"I've learned incredible things about cultures around the world due to the extensive travel I've been afforded," Wickenheiser said in the NorQuest release.
"In the years I wasn't in school, like many NorQuest students, I was learning from the world."
At 37, Wickenheiser earned a master's degree in medical science at the University of Calgary, and will soon embark on an educational journey in medicine.
"To stop learning is to waste opportunity to grow," she said.
NorQuest is the Edmonton region's community college, serving more than 17,000 students each year.