Drug charges against controversial landlord dropped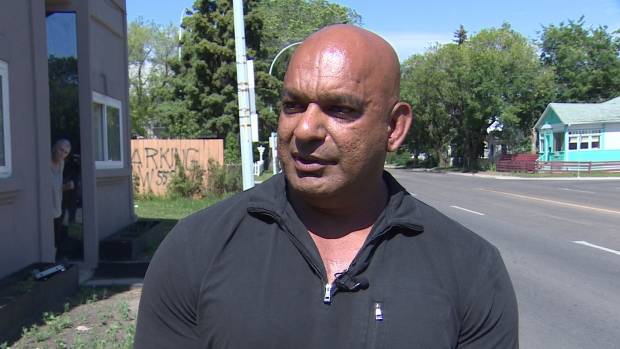 The last of three sets of drug charges against a controversial Edmonton landlord were dropped Friday.
Abdullah Shah — previously known as Carmen Pervez — was charged with possession of methamphetamine for the purpose of trafficking.
Shah and three others were charged after police searched a warehouse linked to him in March 2016.
On Friday, Paul Moreau, Shah's lawyer, said there were "material errors" in the search warrants used by police.
"Something that the police officer stated as a fact in the sworn document that we were able to prove was absolutely not a fact and it was not the sort of thing there could be a mistake about," Moreau said.
"Certainly I advocated to the Crown that there was no way the court was going to find the search warrant to be valid."
Moreau said police had tunnel vision about Shah and jumped to conclusions about what he had done.
His client feels he is persecuted by police because he's associated with a group of companies that rent homes to the hard to house, he said.
"There's been a number of community groups that have been very vocal and very active about this issue and about Mr. Shah personally," Moreau said.
Moreau said his client is "extremely relieved" by the decision to withdraw charges.