Dog killed in bear encounter at Jasper National Park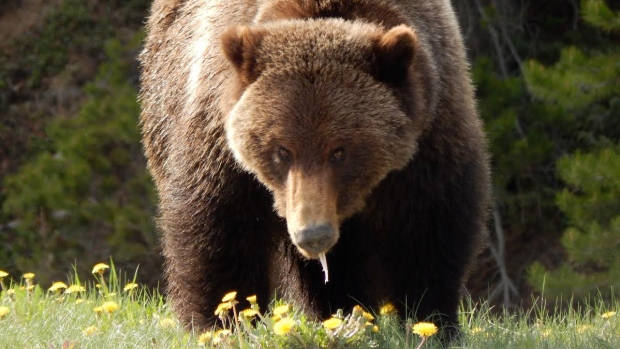 Parks Canada is reminding visitors to keep their pets on a leash after a dog was killed by a bear Wednesday in Jasper National Park.
"With heavy hearts, Parks Canada can confirm that a dog did not survive an encounter with a bear Wednesday evening," officials wrote in a post on Facebook.
"This is a sad reminder that all pets should be kept under control and on-leash at all times while within a national park."
The dog escaped through an open window after a car pulled over to look at the bear.
"After escaping, the dog harassed the bear by approaching and barking at it," Parks Canada wrote in a statement provided to CBC. "The bear responded defensively towards the dog as it would to any other predator and unfortunately the dog did not survive the attack."
Officials said human-wildlife conflict specialists retrieved the pet and will monitor the bear but it has s not acted aggressively towards humans.
Park staff reminded visitors to be mindful of safety while viewing wildlife by remaining in the vehicle, keeping the windows rolled up to keep pets secure and not attempting to rescue a pet being attacked by a wild animal.
"Having an off-leash dog is not only illegal in the mountain national parks, but can increase the chances of an aggressive encounter with a bear, elk and other wildlife because a dog may be more prone to pursue and provoke – and also draw the wild animal to an owner," the statement said.
Officials offered condolences to the pet owner.