Cooked in smoke: tips for high-quality barbecue from Calgary's Rocky Mountain Smokers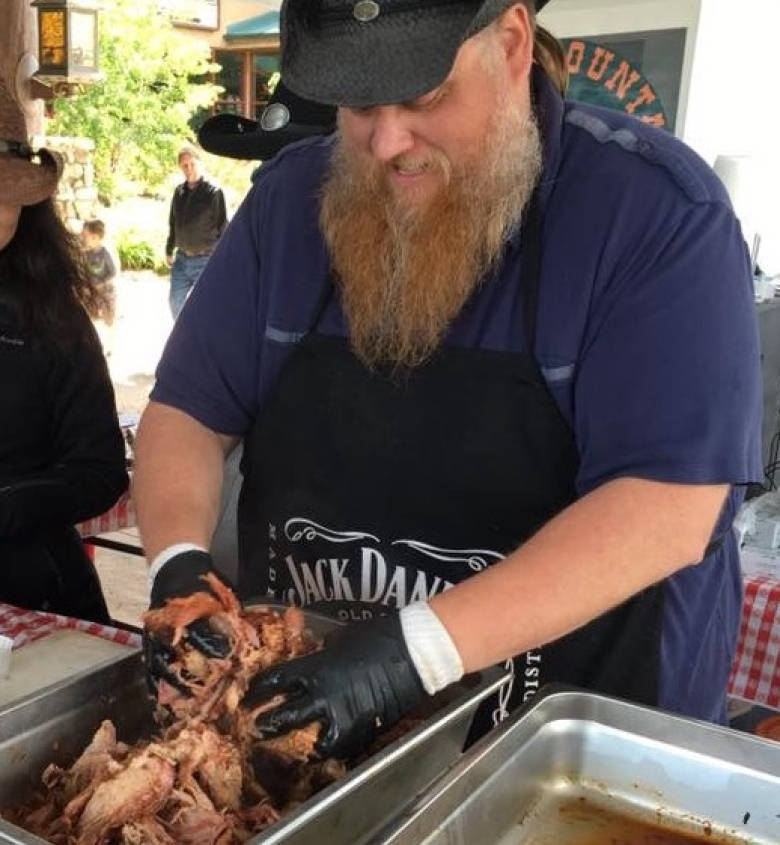 Some nights, Kris Valckx wakes up every hour to check on his smoking beef brisket.
Smoking meat to perfection can take anywhere from 10 to 14 hours, which means having a day job can turn into a long night.
"You've got to be OK with not getting a lot of sleep with some of these things," Valckx told CBC's Edmonton AM.
He got a smoker for his birthday a few years ago and hasn't looked back. He's a barbecue cook with Rocky Mountain Smokers, a Calgary-based meat-smoking company that has been around since 2010.
Kris Valckx has been competing professionally since 2010. (Kris Valckx/Supplied)
"Barbecue itself is a lifestyle — you're either a barbecue person or you're not," he said.
Valckx and others from Rocky Mountain Smokers compete in competitions every year, and will sometimes travel more than 60 hours hauling a trailer to go to the Jack Daniel's World Championship Barbecue Invitational in Tennessee.
Other people are content just cooking for family and friends, but competitions give Valckx an entirely different motive.
"Once you get that first trophy, you kind of want the next one and the next one," he said.
Tips and tricks
Valckx teaches barbecue classes with Canada's BBQ School. He said cooks should treat smoke like salt and pepper.
"It's another flavour enhancer and ingredient that adds flavour and character to the meat we're cooking," he said.
The most common mistake beginners make, he said, is taking the meat out too soon. There could be a point where the meat doesn't seem like it's cooking anymore, which could cause panic in first-timers.
The team has won numerous awards over their eight years competing. Valckz (middle) now teaches at Canada's BBQ School. (Kris Valckx/Supplied)
Give yourself more time than you think you need to cook and check hourly.
If you finish cooking a couple of hours before you're set to eat, Valckx suggests wrapping the meat in an old towel and placing it in a cooler.
The best part of all, he said, is that anyone can learn how to do it. And you can also smoke other foods, such as potatoes, as well.
"Anything you can think of, you can add a little bit of smoke to," he said.