Bungee jump stretches list of attractions for Grey Cup festival in Edmonton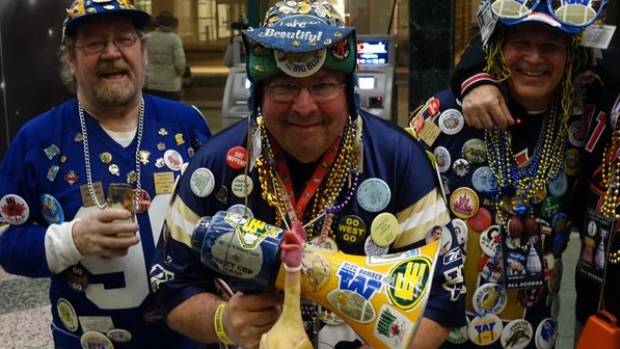 The four-day festival leading up to the Grey Cup in November just got bigger.
A six-storey bungee jump in downtown Edmonton has been added to the list of attractions for football fans, organizers said Friday.
Other attractions previously announced include a 243-metre zip line running from an eight-storey launch tower near the Shaw Conference Centre down to Louise McKinney Park in the river valley.
There will also be a tube slide on Jasper Avenue, and something called street skiing, which will start at the top of Grierson Hill and take people down behind the Shaw Conference Centre.
Organizers are now looking for 1,000 volunteers to help run the various activities. Warm-weather gear will be provided.
Most of the festivities will be concentrated along Jasper Avenue from 99th Street to 96th Street where a 20,000-sq.-ft. foot tent will be set up for family-friendly events.
Tickets for the Grey Cup go on sale June 1.
Edmonton holds the record for the fastest sell-out in Grey Cup history.
Tickets sold out in a record six days in 2010, the last time the city hosted the Canadian Football League's championship game.
"We've said from the start that our goal is to beat our own record," said Len Rhodes, president and CEO of the Edmonton Eskimos.
The Eskimos have won 14 Grey Cup championships, but never at home.
The four day party begins Wednesday Nov. 21, with the Grey Cup Parade on Saturday and the big game kiicking off at 4:30 p.m. (MST) on Sunday Nov. 25.
The CFL announced in April that Calgary will host the 2019 Grey Cup.