Albertan in need of life-saving stem cell transplant seeks Vietnamese, Chinese donors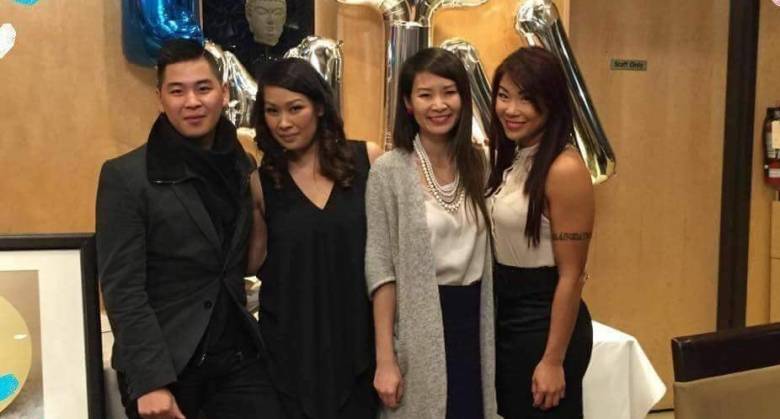 An Alberta man battling an aggressive and rare form of blood cancer has until the end of next month to find a matching stem cell donor. 
The family of 25-year-old Bille Nguyen is concerned not only about the tight timeline, but about the small pool of potential choices. 
Less than 30 per cent of registered stem cell donors are of ethnically diverse backgrounds, according to Canadian Blood Services, and patients are mostly likely to find a match within the same ethnic group. 
Nguyen was born to Vietnamese and Chinese parents in Edmonton, Alta. Of the visible minorities registered with Canadian Blood Services, only seven cent are of South Asian or Chinese descent. 
Nguyen's family is holding a swab event at the Lemongrass Cafe at 10417 51st Avenue in Edmonton all day Sunday in hopes of recruiting more donors. 
He's hopeful that people will show up to Sunday's swab event.
"As more people show up, it increases the chance of finding a matching donor, not just for me, but anybody else in my situation," Nguyen said. 
Heartbreaking diagnosis
Nguyen, an engineering student at the Northern Alberta Institute of Technology, was diagnosed with stage 4 subcutaneous panniculitis-like T-cell lymphoma in January. 
He was prescribed six rounds of chemotherapy, which started in February. Last week, about halfway through the treatment, Nguyen was informed that while the abnormally coloured lumps covering his body were shrinking, new ones were still growing. 
Shelly Nguyen, one of his three older sisters, said the news was heartbreaking.  
Bille Nguyen before his diagnosis, with his sisters Shelly, Susan and Tu Nguyen. (Shelly Nguyen)
"We had such a big cry when we found out," she said. "You just want to hear remission but you don't." 
Nguyen's only option is a stem cell transplant. Without one, his sister said his doctor has warned his chance of surviving is only 10 per cent. 
Sisters have registered to donate
Nguyen has two other older sisters as well. All three women have registered to become stem cell donors. 
But according to Canadian Blood Services, the likelihood of sibling match is only 25 per cent. 
The sisters are still waiting to find out whether they can help save their brother's life, but they know that if they can't, his best chance at life is to have a donor waiting in the wings. 
That's what inspired their campaign to recruit more stem cell donors from ethnically diverse, especially Asian, backgrounds.
"We see that it's really just because people don't know about it," Shelly Nguyen said of the small pool of potential donors.
"Everything else is out of our control except this," she said of recruiting more registrants. 
Less than 30 per cent of all registered stem cell donors are of ethnically diverse backgrounds. Of them, only about seven per cent are of Vietnamese or Chinese descent, like Nguyen. (Canadian Blood Services)
'Keeping strong and staying healthy'
Nguyen is quarantined in his parents' basement in Beaumont because his immunity is so low as a result of chemotherapy. But he wants to finish his studies and then travel. He'd like to one day become a stem cell donor himself, if he's able to. 
His sisters' efforts help keep his spirits up. 
"I don't know how I'm ever going to pay them back for what they've been doing," he said.
"Keeping strong and staying healthy is all I can do right now, really," Nguyen said. He has been trying to do light exercise and eat — despite feeling nauseous — to keep from losing weight. 
Nguyen will complete his six rounds of chemotherapy this month. He then has 30 to 60 days to find a donor match. 
"If we don't find one, I wasn't really told what might happen," he said. "It's definitely not good."