Educators call on universities to help fight institutional racism following Stanley verdict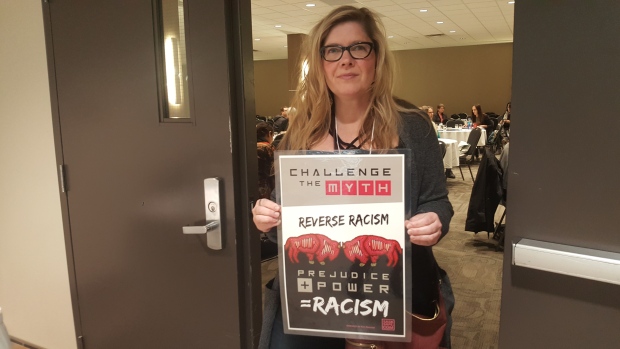 Indigenous faculty members and allies are calling on university presidents across Canada to address the impact the Colten Boushie case has had on Indigenous students and campus communities, and to help address systemic and structural racism.
The group published an open letter on Sunday, following Friday's verdict in the trial of Gerald Stanley.
A Battleford, Sask., jury found Stanley, 56, not guilty of second-degree murder in the death of Colten Boushie, 22. Boushie was shot and killed after he and four others from the Red Pheasant Cree Nation drove onto Stanley's rural property near Biggar, Sask., in August 2016.
Deep divisions have emerged on social media, either in support of the Boushie family and Indigenous communities or in support of Gerald Stanley.
Sheelah McLean, a professor at the University of Saskatchewan and IdleNoMore organizer, said the reaction to the case exemplifies deeper issues that permeate Canadian society.
"In a colonial state like Canada, white settlers are socialized from the time we're very young to think in particular ways about own own identity, about whose land we're on [and] about racial issues," said McLean.
Hateful statements on social media toward Indigenous people are a symptom of the colonial system, said McLean, even though Canadians have a reputation for multiculturalism and tolerance.
"I think this is a call to action for white settlers and non-Indigenous people to use education and strategic action to stop the dehumanization of Indigenous people," said McLean.
The role of education
"In our view the education system has failed us. It's not just failed us, it's failed everybody," said Alex Wilson, a professor at the University of Saskatchewan who is a member of the Opaskwayak Cree Nation and an organizer of IdleNoMore.
"We're taking responsibility in that and saying we have a responsibility as educational institutions to teach about racism and anti-racism and that's not really happening."
Verna St. Denis, a professor at the University of Saskatchewan who is Cree and Métis, has been teaching about anti-racism for 35 years.
On Saturday, her sister drove to be with her because she knew that she would be upset with the reactions that would follow the Stanley verdict. She said having that support from her sister and standing with her community was helpful.
"I think that we need to continue to do that for our families and our communities and acknowledge the injustice," said St. Denis.
"How we educate the next generation makes a difference … and how the next generation of faculty are educated because then they reproduce the system. They decide what gets taught and what gets ignored."
What can non-Indigenous allies do?
St. Denis said that non-Indigenous allies need to speak out against racist sentiments. She said she heard that said by a number of speakers at a weekend rally.
"At least twice I heard the message, 'Don't stand there anymore when you hear your colleagues, your family members, the public. You have to object.' It's not acceptable."